TELUS Smart Building has partnered with Calgary, Alberta-based real estate developer and investment company Arlington Street Investments to bring smart building technology to a Calgary retail and residential development.
TELUS, a global communications technology company with $16 billion in annual revenue and 16 million customer connections, together with Arlington, have transformed The Fifth development into a smart building that supports TELUS' commitment to using technology to create sustainable, healthy, and connected spaces.
"We are proud to offer building automation, security, entertainment and connectivity solutions to help protect what matters most while creating an enhanced lifestyle for residents and guests," said Jason Macdonnell, president of smart security and automation at TELUS.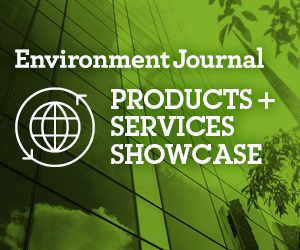 The Smart Building app can remotely adjust thermostats and automate lighting — to conserve energy and hydro, detect water leaks and avoid costly floods and water waste. The reduced energy and hydro consumption will also results in lower energy bills and lower emissions.
The smart systems send predictive notifications to property owners to inform them of potential issues so they can avoid unexpected equipment failure. The centralized, cloud-based dashboard can be accessed from anywhere in the world, providing complete control and visibility into the status of systems, energy usage, maintenance requirements, failure analysis and performance data.
The system constantly monitors buildings' plumbing systems for leaks and areas of low water levels and over-usage. Water metering options are also available, advising property managers when water is being wasted so that they can address unnecessary consumption.
Water consumption can also be used to detect occupancy. For example, if water is not used in a unit for two or three days, the meter assumes that the tenant is not home and therefore adjusts the unit's thermostat and lighting to conserve energy and reduce emissions.
The smart lighting system consists of energy-efficient light bulbs connected and controlled with smart plugs, which pair with buildings' automation systems. Traditional incandescent light bulbs consume more energy and emit mercury. Smart lamp plugs allow residents to seamlessly control lighting needs and avoid mercury contamination.
Smart thermostats connect to local weather and plan heating and cooling accordingly, which optimizes temperature control. This feature can reduce monthly heating and cooling bills significantly.
With energy metering, property managers and residents can also monitor energy usage by unit, which provides information about energy consumption and helps owners reduce consumption. If residents accidentally leave a window open or their heat on high, or forget to turn off their hair tools, notifications are sent to their smart device.
"This past year has been exceptionally challenging. We have had to change the way we work, manage our homes and interact with the people around us," said Erin Walker, director of smart communities and new growth markets at TELUS. "The buildings that we work and live in should adapt with us and create safer, more sustainable and interconnected communities – adding value seamlessly to our ever-changing lives. Technology and automation will play a critical role in this exciting shift."
Featured image: The Fifth by Arlington Street Investments will significantly increase the profile of this super urban corridor on Calgary's 17th Ave. Photo Credit: Arlington Street Investments.