AGAT Laboratories Ltd., a commercial laboratory with offices from coast to coast, announced the acquisition of Calgary, Alberta-based Access Analytical Laboratories Inc. on March 30, 2020. AGAT provides laboratory services to the energy, environmental, food, mining, industrial, transportation and life sciences industries.
Access is an environmental analytical laboratory that operates throughout Western Canada. A boutique testing firm since 2000, Access has built a strong reputation in the market. Integrating the Access team into AGAT will complement and support AGAT's technical expertise and diversify services offerings.
"We are pleased and proud to benefit from joining AGAT to continue to grow in the Canadian market. I am personally excited to combine our competencies and provide our clients with diversified and high quality analytical services," said Bob Corbet, Access owner and principal chemist.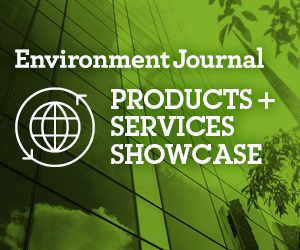 Corbet will join AGAT as director of Technical Services. Access' owner Trevor Ahlstrom has been appointed operations manager at AGAT. The consolidated expertise and expanded technical team is expected to enable the company to shore up the training and professional development of all staff, while simultaneously pursuing substantial investment initiatives in research and development of new technologies.
"We welcome the Access team to AGAT," says Marissa Reckman, CEO of AGAT. "It's exciting to bring two strong Canadian entrepreneurial built companies together with a shared vision and culture. Our clients and employees will benefit from the synergies that will result from the relationship."
AGAT will continue to provide services to Orphan Well Association laboratory testing program. AGAT's multidisciplinary expertise and extensive laboratory network throughout Alberta offers the most viable and effective locally based laboratory to this important program. The work carried out through the Orphan Well program is critically important to safely and responsibly decommission orphan oil and gas wells, pipelines and productions facilities. In addition, the company will continue to be involved in major capital programs across our network of clients, delivering support on front-end environmental assessments, monitoring and asset retirement obligations.
This acquisition comes while the company celebrates a major milestone for AGAT: 40 years in business. The company credits stability, resilience and entrepreneurial spirit for its longevity.
We remain steadfast in our commitment to the three key pillars that anchor AGAT's purpose of "service beyond analysis": our people, our clients, and our communities. As many clients are aware, AGAT locations throughout Alberta allow for more readily available drop off convenience for Access clients.
AGAT remains open across Canada as an essential service during the Covid-19 crisis.
For further information, click here.
Featured image from AGAT Laboratories.