Women are under-represented in science, technology, engineering and math (STEM) professions; making up half of Alberta's population but only representing about one-third of enrolments and graduates in STEM programs and only about one-quarter of employees in STEM fields.
An investment by the Alberta government means that STEM fields in the province will employ more women as the economy grows. To ensure that more women have the opportunity to pursue post-secondary education in STEM programs, new funding is being provided to bursary programs at Bow Valley College in Calgary and NorQuest College and Yellowhead Tribal College, both in Edmonton.
Many women face financial and personal challenges in their pursuit of post-secondary education and this funding investment will address those challenges. It will also help women gain the knowledge and skills needed for employment in STEM-related fields, helping to increase women's representation in these sectors.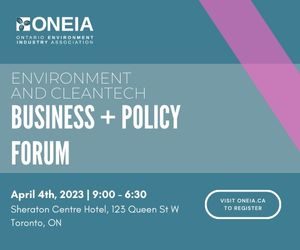 "Post-secondary education is essential in today's technology-based global economy. Our economy is moving from recovery to sustained growth and this investment will help continue to propel us forward by ensuring women have more entry points into high-paying jobs," said Doug Schweitzer, Minister of Jobs, Economy and Innovation.
Alberta's government is investing $1 million in these bursary programs. Both Bow Valley College and NorQuest College will receive funding of $400,000 while Yellowhead Tribal College will receive $200,000. The bursaries will cover a portion of tuition and fees and help recipients pay for services they need to succeed in their studies, which could include school supplies, technology, laptops and accessories, child care and transportation.
This funding is part of the government's commitment to support women's economic recovery as part of Alberta's Recovery Plan. This follows the recent investment of $1.9 million toward a two-year Research and Innovation Grant to support skills development training for women's success in the IT sector.
"On International Women's Day, we celebrate everything women have done to build Alberta. This day is also a call to find new ways to ensure women can succeed at school, at work and at life. These bursaries will help more women pursue fulfilling and in-demand careers that will help build Alberta's future," said Whitney Issik, Associate Minister of Status of Women.
"Through this investment, Alberta's government is expanding the impact of the government's Women in STEM and Persons Case Scholarships, which are supporting a record number of students this year with close to a million dollars in funding."
Additional supports for women pursuing education in fields in which they are under-represented are available through the Government of Alberta's Women in STEM and Persons Case Scholarships. As part of Alberta's Recovery Plan, there has been a one-time increase in funding for these scholarships to help more students pursue post-secondary education. This year, 400 students are receiving $2,500 each, representing a record amount of funding provided through these scholarship streams.
For further information, visit: Women in STEM Scholarship
Featured image credit: Canadian Universities.