The Government of Ontario has amended the Blue Box Regulation. The amendments are intended to provide clarity to producers on their Blue Box extended producer responsibility (EPR) obligations and further support a smooth transition to a full producer responsibility framework. The changes will not impact how the public receives Blue Box collection services.
As the administrator of Ontario's common collection system, Circular Materials will be responsible for operating the new system for blue box materials. This includes enabling innovation, operational efficiencies, increased standard levels and access to materials.
"We are committed to a seamless transition to extended producer responsibility, while also looking for opportunities to improve recycling by advancing innovation, increasing performance and delivering improved environmental outcomes," says Allen Langdon, CEO of Circular Materials. "We will continue listening and engaging with communities across Ontario to deliver a recycling program that reflects the needs of residents and the community."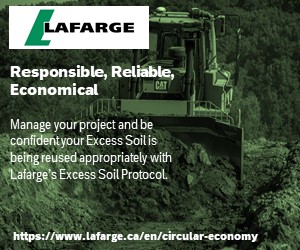 Responsibility for Ontario's residential Blue Box programs will be 100 per cent producer funded and transition to producers between July 2023 and the end of December 2025 with full EPR implementation across Ontario starting January 1, 2026.
The regulatory changes will:
Expand permitted deductions used to set management requirements, and
Align annual reporting deadlines with other jurisdictions.
The changes, which came into effect on July 1, 2023, give producers the option to submit expanded deductions which may impact their management requirement for 2024.
Below is a summary of the amendments made to the regulation:
Expand permitted deductions used to set management requirements
The amendments will expand permitted deductions to allow producers to deduct the weight of Blue Box materials managed outside the Blue Box system.
Producers can now deduct materials collected from a business or institution where producers are not required to provide Blue Box collection services under the regulation. Examples of these businesses and institutions include:
Offices
Stores and shopping malls
Restaurants
Hotels
Hospitals
Community centres
Places of worship
Recreation facilities
Sports and entertainment venues
Universities and colleges
Manufacturing facilities
Golf courses
Cemeteries
Amusement parks
The amendments also clarify that producers cannot deduct the following:
Blue Box material collected from eligible sources:
Producers cannot deduct materials that are managed in locations or systems that are part of the Blue Box system, such as:
residences (e.g., homes)
facilities (e.g., apartments, condominiums, designated retirement and long-term care homes, schools)
depots
public spaces (e.g., sidewalk and park recycling bins; public transit stations or stops).
Blue Box material collected from supplemental and alternative collection systems:
registered supplemental collection systems producers use to supplement their collection results achieved through the Blue Box system.
alternative collection systems that producers use in place of the Blue Box system to achieve their collection results.
Align annual reporting deadlines 
The government has also amended the Blue Box Regulation to change annual reporting deadlines from April 30 to May 31, which aligns with similar reporting requirements in other jurisdictions nationwide.
Additional changes
The amendments also provide clarification that:
beverage containers cannot be deducted, and
materials that are deducted cannot count toward a producer's management requirement.
These amendments reflect the original policy intent of the Blue Box Regulation and will provide clarity regarding a producer's reporting obligations. RPRA is assessing the operational and cost impacts of the regulatory changes on its compliance program and will provide further guidance to producers in the coming days.
For more information about the amendments, read the decision notice.
Resources