Government officials, Alberta-based commercial carriers, project partners and supporters, industry stakeholders, and Alberta Motor Transport Association (AMTA) Board management, and staff gathered on February 10 to officially launch Canada's first heavy-duty alternative fuel demonstrations.
The AMTA-led Hydrogen Commercial Vehicle Demonstrations Project, in collaboration with the Association's project partners, will provide commercial carriers with opportunities to use and test Class 8 vehicles that operate with alternative, energy-efficient fuels (hydrogen) within their business operations.
"AMTA is pleased to lead this project, which introduces this innovative technology to our carriers in a low-risk and cost-effective way. This project will help Canada reach its 2050 net-zero goals and support the widespread adoption of zero-emission commercial vehicles," said Doug Paisley, AMTA Board Chair.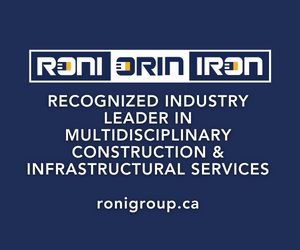 Over the two-year project, these trials will collect and evaluate data concerning the performance of hydrogen-fuelled vehicles on Alberta roads, payloads, and weather conditions. It will also address challenges around fuel cell reliability, infrastructure, and vehicle cost and maintenance.
As modern technologies continue to evolve, our industry must adapt and adjust accordingly. The need to keep pace with innovative technologies in the commercial transportation industry requires a collaborative approach.
AMTA works closely with a broad range of stakeholders to identify and research critical and emerging opportunities that support the commercial transportation sector; this includes collaborating to propose and implement data-driven solutions that meet the needs and challenges of our industry and help reduce greenhouse gas emissions.
"Alberta has the right resources, talent, and capacity to become a leader in the fast-growing and game-changing hydrogen industry," said Justin Riemer, CEO of Emissions Reduction Alberta. "Through this initiative and others, AMTA and its partners are helping ensure a healthy pipeline of hydrogen technologies across the value chain continue to advance towards commercialization."
Corporations affiliated with the project include Hyzon Motors, Hydra energy, Nikola Corporation, and VEXSL.
Featured image: An on-camera chat between Hydra's VP of Partnerships, Laura Guzman, and VEXSL CEO, Cole Fouillard, with the Hydra-converted VEXSL truck in the background. Image credit: Hydra Energy.