COP15 was a historic conference, bringing close to 200 nations together to create a concrete plan to protect and restore nature.
While politicians and government officials worked long hours to finally create the four goals (Kunming-Montreal Global Goals for 2050) and 23 targets (Kunming-Montreal 2030 Global Targets) that will guide our efforts in the next decade, other industry stakeholders were engaged in discussions aimed at determining how best to execute the actions needed to meet the newly-established plans.
With more than 10,000 delegates in attendance, it truly was a global conversation on how we must come together to protect nature and, in turn, protect on our way of life for generations to come.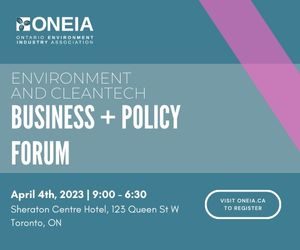 The Kunming-Montreal global biodiversity framework
The biggest takeaway from the conference, despite a plethora of secondary announcements made, was the Framework itself. It provides a game plan for what has to happen next, and what governments must now translate into concrete actions.
The goals and targets clearly lay out the work ahead, who needs to be involved, what needs to change, and the types of actions that are necessary. The targets themselves are broken down into three categories:
Reducing threats to biodiversity (Targets 1-8)
Meeting people's needs through sustainable use and benefit-sharing (Targets 9-13)
Tools and solutions for implementation and mainstreaming (Targets 14-23)
Each of these provides direction for the impacted stakeholders, creating an understanding of each of their respective roles in protecting and restoring biodiversity to the benefit of all living organisms.
The need for inclusion
Beyond the need for political will to drive changes to policies, regulations, and financing to support biodiversity, there is also a strong focus on the need to be inclusive in our solutions.
The final three targets of the document push the need for all parties to be considered, and involved, in the work we set out to do to protect and restore biodiversity. Target 21 focuses on the need for knowledge sharing to expand beyond political boundaries, while the final two focus on the need for diversity, equity and inclusion in the actions taken.
Target 22 – "Ensure the full, equitable, inclusive, effective and gender-responsive representation and participation in decision-making, and access to justice and information related to biodiversity by indigenous peoples and local communities, respecting their cultures and their rights over lands, territories, resources, and traditional knowledge, as well as by women and girls, children and youth, and persons with disabilities and ensure the full protection of environmental human rights defenders."
Target 23 – "Ensure gender equality in the implementation of the framework through a gender-responsive approach where all women and girls have equal opportunity and capacity to contribute to the three objectives of the Convention, including by recognizing their equal rights and access to land and natural resources and their full, equitable, meaningful and informed participation and leadership at all levels of action, engagement, policy and decision-making related to biodiversity."
All three targets stress how working more inclusively on biodiversity, for biodiversity, can create the best solutions possible for people, and the planet, something the team at global consulting firm WSP has already experienced in the work we have done across Canada.
Targeting our actions
As mentioned earlier, the first part of the heavy lifting from an action-taking perspective will be on the respective national governments. Policies will need to change, funding will need to be committed (nationally and globally in some instances), and a concrete plan will need to be developed for reaching the targets in the framework (each of the 23 targets must be 'initiated immediately and completed by 2030).
In Canada, the federal government made a handful of announcements related to this, including recognition of federal land and water protection needs, funding support for other global jurisdictions to reach their biodiversity goals, and pledging to join the Bonn Challenge, an initiative that seeks to bring 350 million hectares of deforested and degraded landscape under restoration by 2030.
For companies like WSP, which work with clients to implement environmental protection strategies and nature-based solutions for biodiversity, actions will focus on the needs outlined in Target 14 (integrating biodiversity into planning and development processes and environmental assessments) and Target 15 (ensuring "that large and transnational companies and financial institutions regularly monitor, assess, and transparently disclose their risks, dependencies and impacts on biodiversity […] and promote sustainable consumption patterns.")
To date, we've worked alongside government, Indigenous and corporate stakeholders to understand how to protect and restore biodiversity on their lands, and continued work with all three stakeholders, learning and appreciating their own methodologies and approaches, will be instrumental in Canada's ability to comply with the Framework's targets and goals.
We have a lot of work to do to meet the demands of the Kunming-Montreal Global Biodiversity Framework. But by working together, with all partners and stakeholders, we can take significant strides to protect our natural ecosystems and our country's way of life.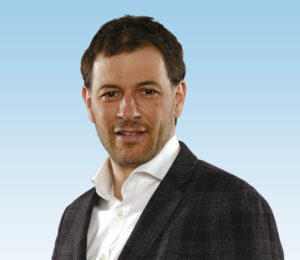 Patrick Lafrance is the national vice president for Ecology and Environmental Impact Assessment, at WSP in Canada. For further information on how to meet biodiversity targets, click here.
Featured image credit: Lake Louise, Canada by
 Andreea Chidu on Unsplash