Aslan Renewables, a PEI-based company founded by successful tech entrepreneur Andrew Murray, is revolutionizing renewable energy with its scalable modular dams designed to bring Canada's 50,000 historical hydro sites back to life with modern technology.
As governments ramp up efforts to decarbonize the electricity grid and provide residents access to clean, reliable and affordable power, Aslan Renewables' made-in-Canada hydroelectric solutions offer communities the ability to harness energy from rivers and tidal waterways, renewing the value of existing energy infrastructure as sources of infinite green energy.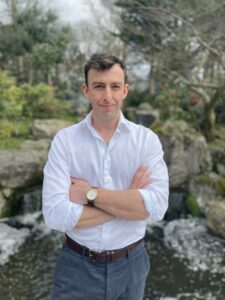 "The future of energy is fundamentally local," says Andrew Murray, founder and CEO of Aslan Renewables. "Aslan provides an accessible and affordable solution to renewable energy demand in rural and remote communities across North America. Our modular dams are designed to truly empower the communities they serve by replacing fossil-fuel generated electricity with renewables that provide essential grid services."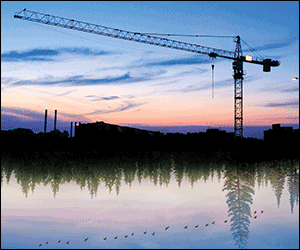 While Canada is a world leader in the production and use of energy from renewable resources, and the second largest producer of hydroelectricity in the world, its generated by large scale plants. With simple installation and a modular approach, Aslan dams are designed to power small communities, schools, hospitals, and businesses from local waterways. Collectively, they also have the potential to power metro grids.
Developed over the past three years in partnership with the University of PEI, Mi'kmaq and Abegweit First Nations, and private landowners, Aslan dams are tailored to Canadian climates, flow dynamics, and fish populations.  The company worked with world-class hydro suppliers to custom design and develop their modular solutions and have conducted extensive environmental consultations.
In March 2024, Aslan will launch a pilot project as part of a power purchase agreement with the Government of Prince Edward Island involving three dam sites, which will supply upwards of 350,000 kilowatt hours of hydroelectricity to the province's grid each year.  A subsequent phase is planned to include industrial and tidal sources of hydro, allowing the province to source more than 10 percent of its power from local and sustainable hydro sources by 2035, which will directly contribute to meeting Prince Edward Island's net-zero energy targets.
Aslan's potential to support energy independence worldwide has also attracted global interest.
Murray and Aslan Renewables is featured in a new book entitled King Charles III: The Leadership and Vision of a Modern Monarch being published by St. James's House and was released at a special event in London, UK for His Majesty's 75th birthday on November 14, 2023. The book, written by royal biographer Robert Jobson, reflects on the missions and issues that His Majesty has championed along the way and how he intends to shape the monarchy of today and tomorrow. It also highlights examples of achievement and progress across social, cultural, technological and commercial spheres.
"We are extremely honoured and excited about the opportunity to help power communities all over the world," says Andrew Murray.
For more information about Aslan Renewables, or to become a partner, visit https://aslanrenewables.com/
Featured image credit: Photo by Pei Yu on Unsplash