Up to 1,200 kilometres of British Columbia's coastlines and more than 100 derelict vessels are the targets of new marine debris clean-up projects, in partnership with coastal Indigenous Nations.
"The scale of the problem is massive, and we need to do much more to address ocean debris and its devastating impacts on marine life and food sources," said George Heyman, B.C.'s  Minister of Environment and Climate Change Strategy. "The enthusiastic response to our call for project applications shows how deeply British Columbians care about our marine ecosystems and the strong desire to be part of restoring and protecting these waters."
This summer, more than $9.5 million from the Clean Coast, Clean Waters (CCCW) Initiative Fund will be used to tackle shoreline cleanups and/or derelict vessel removals from the north coast down to southern Vancouver Island.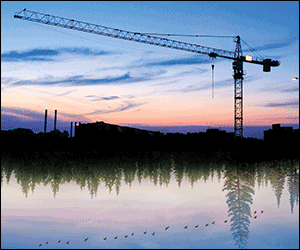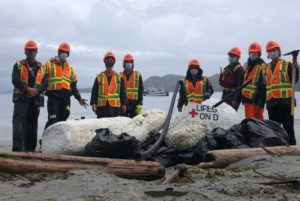 Cleanup funds are being distributed to four agencies, including the Songhees Development Corporation. Photo credit: Government of B.C.
The funding is being distributed to four agencies:
the Songhees Development Corporation;
the Small Ship Tour Operators Association – Wilderness Tourism Association;
the Coastal Restoration Society; and,
the Ocean Legacy Foundation.
CCCW responds directly to the strong public call to action on marine debris heard from coastal communities during a comprehensive consultation in summer 2019. The main concerns raised by local governments and individuals included abandoned vessels, mooring buoys, polystyrene foam, aquaculture debris and single-use plastics.
"I am pleased to see the involvement of so many coastal Indigenous communities that are undertaking their own projects or partnering with others," said Murray Rankin, B.C.'s Minister of Indigenous Relations and Reconciliation. "The marine environment lies at the heart of coastal First Nations' culture, traditions and livelihoods, and these projects will help protect those values."
The CCCW initiative is an important part of the CleanBC Plastics Action Plan and its goal to address plastic pollution. The initiative is also part of B.C.'s $10-billion COVID-19 response, which includes StrongerBC: BC's Economic Recovery Plan to protect people's health and livelihoods, while supporting businesses and communities.
The projects will create a range of meaningful employment opportunities from seasonal shoreline cleanup and community education to specialized positions in the logistics, waste management, transportation and tourism sectors.
For further information on this fund, click here.
Featured image from Coastal Restoration Society: Abandoned aquaculture sites are a big problem up and down the B.C. coast. Toxic pollution and significant micro-plastic contamination add to the ever-present hazards to navigation, humans, and marine life. Coastal Restoration Society technicians have been working to support the Mowachaht/Muchalaht, Nuchatlaht and Ehattesaht First Nations in Nootka Sound in their cleanup efforts.