Seven First Nations communities have received a combined $2.24 million to provide new clean energy opportunities and reduce reliance on diesel-generated power.
Funding is provided through B.C.'s First Nations Clean Energy Business Fund (FNCEBF), which supports Indigenous communities in their efforts to pursue clean-energy projects. The FNCEBF supports CleanBC, the Province's plan to build a cleaner future that creates opportunities for all British Columbians while protecting B.C.'s clean air, land and water.
Among the recipients was the Westbank First Nation (WFN), which will build a rooftop solar farm on its community school to demonstrate the viability of clean energy, supported by a $150,000 equity investment from the Province. The solar power generated from the roof farm means the Senisyusten House of Learning Elementary school can offset utility costs by an estimated $12,000 annually. The system will be connected to BC Hydro's distribution system and be part of the utility's net metering program.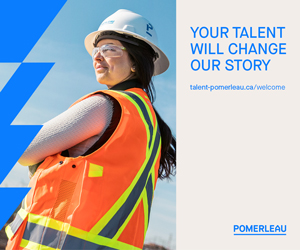 WFN expanded and renovated the school to support the solar installation and established a clean energy building fund. It is expected the project will be complete by late summer 2019.
"The Sensisyusten school solar installation is an important pilot project for Westbank First Nation to demonstrate successful clean energy in our community core and to continue to build upon that success with future renewable projects," said Chief Roxanne Lindley, Westbank First Nation. "Our community supports innovative projects like using the space on our school to harness the energy of the sun for electricity. Having support of the First Nations Clean Energy Business Fund was helpful in finding the resources to make that happen."
The 2018 FNCEBF also provided funds to six other First Nations to prioritize clean-energy equity projects in their communities. A total of $2.09 million in additional funding was granted to:
Dzawada'enuxw First Nation – $500,000 to create a hydropower project to reduce its reliance on diesel power generation;
Ehattesaht First Nation – $500,000 to purchase equity in a run-of-river hydroelectricity plant, enabling the Nation to purchase additional units and reduce debt;
West Moberly Frist Nation – $150,000 to help fund a biomass conversion project to heat the Twin Sister Native Plants Nursery;
Tsilhqot'in National Government – $300,000 to support the redevelopment of an industrial brownfield into a solar farm;
Homalco First Nation – $140,000 to implement a community energy plan that will introduce efficiency upgrades to homes and community buildings; and
Hesquiaht First Nations – $500,000 for construction of a hydropower plant to reduce the use of diesel generators.
The FNCEBF also provided a combined $250,000 in funding to seven B.C. First Nations to support clean-energy strategy and planning.
Applications for the next FNCEBF intake will be accepted until the end of May 2019.
The FNCEBF budget for 2019-20 is approximately $7.74 million.
The B.C. FNCEBF provides equity funding to First Nations up to $500,000 for clean-energy projects, up to $150,000 in equity funding toward community energy projects (energy efficiency, demand-side management and small fuel-switching projects) and capacity funding up to $50,000. Capacity funding supports community energy planning, feasibility studies for developing clean-energy projects or engagement with private-sector clean-energy project proponents.