The British Columbia government announced the creation of a new ministry that will focus on reconciliation with Indigenous people, economic growth and environmental sustainability.
B.C. Premier John Horgan has appointed Josie Osborne as the new minister of land, water and resource stewardship.
"The new ministry for land stewardship reflects the fact that natural resources are foundational to our province and they are the backbone of many local economies," said Horgan. "Minister Josie Osborne's experience and skill will help government bring more predictability to the land base, while protecting B.C.'s natural heritage and ensuring the benefits are shared more widely now and in the future."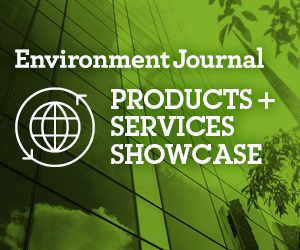 Josie Osborne, Minister of Land, Water and Resource Stewardship for the British Columbia government's new ministry.
The establishment of the Ministry of Land, Water and Resource Stewardship follows government's commitment on reconciliation with Indigenous Peoples, protecting B.C.'s environment and building a strong economic recovery that works for people. Osborne will work with First Nations, local communities and industry to build a vision for land and resource management that will embrace shared decision making on the land base and to build certainty and create inclusive opportunities.
The Ministry of Land, Water, and Resource Stewardship will be responsible for:
Developing a path forward with First Nations to build a co-managed land and resource management regime that will ensure B.C.'s natural resources are managed effectively now and in the future.
Strengthening B.C.'s commitment to land-use policy and planning to bring more certainty to investors, communities and First Nations by confirming social choice on the land base through inclusive processes led by this new ministry.
Provincial leadership on water policy and strategies, including the co-ordination of government's source to tap strategy to protect drinking water, Coastal Marine Strategy, Watershed Security Strategy and Fund and Wild Salmon Strategy.
Development and implementation of a provincial cumulative effects regime and the expansion of environmental stewardship initiatives with First Nations to better monitor, assess and manage natural resource values as B.C. strives for economic recovery.
Provincial species at risk and fish and wildlife ecosystem management.
Cross Sector Solutioning – bringing together multi-disciplined teams from across the natural resource sector to address key challenges, such as cumulative effects and permitting and authorizations.
Increasing the Province's capacity to manage for cumulative effects through integration of both science-based land, aquatic, resource and geographic data and traditional knowledge of First Nations so evidence-informed policy and decisions can be made.
Osborne was elected as MLA for Mid Island-Pacific Rim in 2020. She grew up on Vancouver Island and has lived in Tofino for over 20 years, first moving there to work as a fisheries biologist for the Nuu-chah-nulth Tribal Council and later as executive director of an environmental education non-profit organization.
She has significant experience in local government, including serving as Mayor of Tofino from 2013-2020 and as chair and vice-chair for the Alberni Clayoquot Regional District. She has served as chair of the board for the Island Coastal Economic Trust, and in 2017, she was appointed by the BC Minister of Environment and Climate Change to the BC Clean Growth and Climate Action Advisory Council.
Osborne studied marine biology at the University of British Columbia and completed a Master's in resource management at Simon Fraser University. She has worked to advance sustainable development throughout her career in public service. She lives with her husband on 10 acres in Tofino with their dog, three goats, and a coop full of chickens.