In partnership with the Government of Canada, the Province of British Columbia and BC Hydro are reducing rates and lowering the costs of connecting to the electricity grid to help industries, public transportation agencies and community energy systems reduce greenhouse gas (GHG) emissions and attract new clean tech industries.
"From the shock of a global pandemic to the threat of a changing climate, the challenges we face today also present opportunities as we build a brighter future after COVID-19," said B.C. Premier John Horgan. "Today we are announcing plans to make it more affordable for industries to power up with clean B.C. electricity — helping spur new investment and job creation while reducing carbon pollution."
BC Hydro will provide new CleanBC industrial electrification rates that will offer a discount on BC Hydro's standard industrial rates to: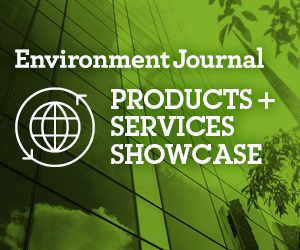 new clean industries setting up or expanding operations in B.C., including hydrogen and biofuels;
eligible existing customers that install new equipment that uses electricity rather than fossil fuels; and
eligible new customers that can demonstrate they could have used fossil fuels rather than electricity to power their facilities.
In addition, the province has directed $84.4 million from the Government of Canada's Investing in Canada Infrastructure Program (ICIP) to create a new CleanBC Facilities Electrification Fund that will provide support to customers to reduce the costs of connecting to the electricity grid or upgrading their connections to use more electricity and reduce air pollution.
"We're making it easier and more affordable for mines, clean technology companies and other sectors to use more of B.C.'s clean, reliable hydroelectricity instead of fossil fuels," said Bruce Ralston, B.C.'s Minister of Energy, Mines and Low Carbon Innovation. "Fast-tracking electrification across our economy will support economic recovery and cleaner public transportation, create jobs for British Columbians and attract new investment to our province."
By creating the new industrial rates and supporting the construction of transmission lines, transformers and other system upgrades, the Province is encouraging existing and new BC Hydro customers to electrify their operations by connecting to the grid, helping to keep rates affordable.
"We're committed to working with industrial customers who are interested in using clean electricity to power their operations," said Chris O'Riley, president and CEO, BC Hydro. "That's why we're offering a 20% discount from our standard industrial electricity rates for eligible new and existing customers looking to reduce their greenhouse gas emissions and their use of fossil fuels."
Mark Kirby, president and CEO, Canadian Hydrogen and Fuel Cell Association, also applauds the new electrification fund and the new clean industry power rate. "The discounted power rate will enable the production in B.C. of cost-effective, clean hydrogen, which is essential for the decarbonization of challenging sectors of the B.C. economy, including heating, industrial processing and transportation applications, such as trucks, buses, trains, marine and aviation. The new fund and rate will support Hydrogen BC and its member companies as they work to develop new hydrogen production facilities and hydrogen application hubs throughout B.C."
For further information, click here.