Ballard Power Systems, headquartered in Vancouver, British Columbia, announced on March 12, 2020 a purchase order from Solaris Bus & Coach S.A., a leading European bus and trolleybus manufacturer and Ballard partner for 25 new fuel cell modules.
These 70-kilowatt heavy-duty modules will power 15 Solaris Urbino 12 hydrogen buses planned for deployment in Cologne, Germany and 10 Urbino 12 hydrogen buses planned for deployment in Wuppertal, Germany, all under the Joint Initiative For Hydrogen Vehicles Across Europe ("JIVE 2") funding program.
The Solaris Urbino 12 hydrogen model fuel cell electric buses – capable of traveling 350 kilometers on a single hydrogen refueling – was introduced in 2019. The bus incorporates an axle with two electric motors and is equipped with a climate control system utilizing heat generated by the fuel cell module. Shipments of the 25 modules will begin in 2020 and extend into 2021 to match the timing for the bus builds and deployments.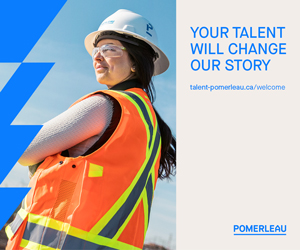 "Ballard is delighted with our ongoing collaboration with Solaris and we are very pleased to now provide next-generation FCmove™-HD fuel cell power modules for bus deployments in Cologne and Wuppertal," said Rob Campbell, chief commercial officer for Ballard. "These German cities have previously ordered 45 fuel cell buses powered by Ballard. The combined fleet will be the largest fuel cell bus fleet yet in Europe highlighting the benefits of simple refueling, long range and zero emission operation. Ballard powered fuel cell buses in service now exceed 70 buses in Europe."
Ballard secured its first such fuel cell project for 12 hydrogen buses in Bolzano, Italy and they going into service in 2020.
The zero-emission fuel cells are enabling electrification of mobility, including buses, commercial trucks, trains, marine vessels, passenger cars, forklift trucks and UAVs. The Ballard facilities in Canada are focused on core fuel cell competencies, which include the production of membrane electrode assemblies, integration and testing of fuel cell stacks, assembly and testing of motive modules, as well as support of other products required through our engineering services contracts.
For further information, click here.
Featured image from Ballard Power Systems Inc.