The government of British Columbia has introduced a new $500 million strategic investment fund, called InBC, aimed at helping local technology and life-sciences companies scale up in the province.
The fund will be aimed at small- and medium-sized local companies that answer to a "triple bottom-line" motto – "people, planet, and profit," signifying firms that not only grow B.C.'s economy but also its sustainability and progress in other social and environmental facets.
"This is a step out of the pandemic, focusing on the businesses that will lead us to a decarbonized environment," said B.C. Premier John Horgan. "Too often in the past, good ideas that have come from our post-secondary institutions have migrated to other jurisdictions for a host of reasons. We want to stem that flow of brainpower out of British Columbia and encourage more people to come."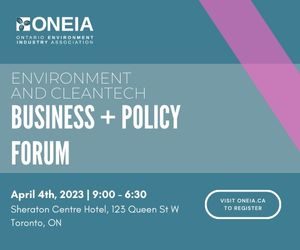 InBC differs from typical private-sector venture capital investments in start-ups in that the provincial fund will not be focused solely on a company's profitability as assessment for its eligibility to receive funding. Rather, the entire InBC portfolio will reflect both a financial return objective and a tangible benefit to B.C.'s goals in areas such as reconciliation, sustainability, and inclusiveness.
Compared to a typical venture capitalist fund, which on average look for a 5-7 year exit time with a 15-20 per cent return on investment – InBC's overall goal will look for an economic return of about 5 per cent over a much longer term, as long a it supports the provincial government's priorities on social and environmental issues.
The fund was created after approximately 200-plus engagements with Ottawa, business associations, and other private industry groups on what B.C. can do in terms of providing support for growing the local economy.
Christine Bergeron, president and chief executive officer of Vancity, will serve as the board chair of InBC Investment Corp. The nine-member board of directors is made up of both public and private sector members who are responsible for oversight of the corporation, including its mission, policies and goals.
"I am looking forward to helping British Columbia's economy emerge from the pandemic with momentum that carries us toward long-term growth," said Bergeron. "InBC is the right solution to ensure high potential B.C. businesses get the capital required to grow and create jobs, while moving our province forward on important issues like tackling climate change."
The InBC board members were selected through a comprehensive process, guided by the principles of the Crown Agencies and Board Resourcing Office. Candidates with a variety of relevant backgrounds were considered to form a strong board consisting of seven women and two men. The members appointed represent diversity as well as appropriate areas of expertise.
The following people were selected as members on the board of directors:
Christine Bergeron, president and CEO, Vancity
Kevin Campbell, managing director of investment banking, board of directors, Haywood Securities
Ingrid Leong, VP finance for JH Investments and chief investment officer, Houssian Foundation
Glen Lougheed, serial tech entrepreneur and angel investor
Suzanne Trottier, vice-president of Indigenous trust services, First Nations Bank Trust
Carole James, former minister of finance and deputy premier, Government of British Columbia
Iglika Ivanova, senior economist, public interest researcher, BC Office of the Canadian Centre for Policy Alternatives
Bobbi Plecas, deputy minister, B.C.'s Ministry of Jobs, Economic Recovery and Innovation
Heather Wood, deputy minister, B.C.'s Ministry of Finance
For further information about InBC Investment Corp., click here.
Featured image of Christine Bergeron from Vancity.