The Bank of Montreal (BMO) Financial Group has entered into a definitive agreement to acquire Radicle Group Inc., a Calgary, Alberta-based leader in sustainability advisory services and solutions, and technology-driven emissions measurement and management.
The transaction is subject to receipt of required regulatory approvals and other customary conditions. It is expected to close by the end of calendar 2022.
Founded in 2008, Radicle has established a reputation as a leading developer of carbon offsets and for helping organizations measure and reduce emissions. Radicle has 130 employees and over 4,000 clients globally.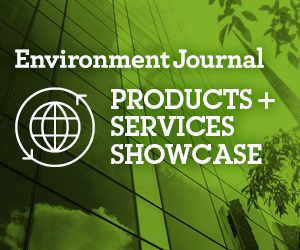 "The acquisition of Radicle supports BMO's Climate Ambition to be our clients' lead partner in the transition to a net-zero world, and the progress we're making for a thriving economy, a sustainable future, and an inclusive society," said Dan Barclay, CEO of BMO Capital Markets. "Radicle's leading expertise and innovative solutions make BMO a leader in carbon credit development capabilities and the environmental commodity market. These capabilities enhance our commitment to help our clients understand and manage the risks and opportunities of energy transition."
Upon closing, the Radicle management team and employees will become part of BMO Capital Markets' Global Markets group.
Saj Shapiro, CEO of Radicle Group Inc. Credit: Radicle.
"We are very excited to join BMO Capital Markets," said Saj Shapiro, CEO of Radicle. "Radicle's mission is to enable planet-positive solutions by balancing economic interests with ecological impact. By joining BMO, Radicle will be able to continue serving its existing customers, accelerate its emissions reduction efforts, scale its activities across BMO's client network, develop additional sustainability services, and enter new markets."
Carbon markets play an important part in curbing the effects of climate change and enabling a sustainable future. Carbon markets have grown substantially around the globe in recent years as organizations and individuals manage risk and help scale the technologies needed to reach net zero.
In connection with the transaction, BMO Capital Markets acted as financial advisor and Torys LLP acted as legal counsel to BMO. Citi acted as financial advisor and Borden Ladner Gervais LLP acted as legal counsel to Radicle.
Serving customers for 200 years, BMO is a highly diversified financial services provider – the 8th largest bank, by assets, in North America, with total assets of $1.04 trillion as of April 30, 2022.
Radicle developed an advanced software platform to measure, qualify, and aggregate greenhouse gas emissions. The company has focused on planet-positive solutions by increasing efficiency while lowering costs and emissions, based on the belief that financial and environmental sustainability are two sides of the same coin: balance between the two is possible.
Environment Journal hosted a webinar on carbon pricing in Ontario featuring Radicle's president and co-founder, Alistair Handley, in November 2020. To view the video click here.