Dedicated to the rehabilitation and revitalization of sites that were once contaminated, under-utilized, and undeveloped, the Brownie Awards provide annual recognition and celebration of brownfield projects, people, and policies across Canada. These renewed residential, commercial, industrial, and open space projects contribute to the growth and resilient recovery of healthy cities and communities.
The Brownie Awards are presented through the partnership of the Canadian Brownfields Network (CBN) and Actual Media Inc. This year, the Brownie Awards boasts the most geographically diverse variety of projects and project teams in the history of the awards program.
"The redevelopment of brownfields provides important economic and environmental opportunities to create cleaner, safer, and more socially vibrant communities. It's remarkable to see cities and towns represented across Canada this year," says Christopher De Sousa, chair of the Brownie Awards jury and past president of the board of directors of the CBN. "We're proud to honour the well-deserving award finalists, and we look forward to celebrating their outstanding achievements at this year's Brownie Awards gala."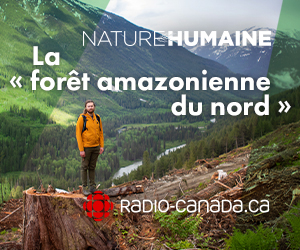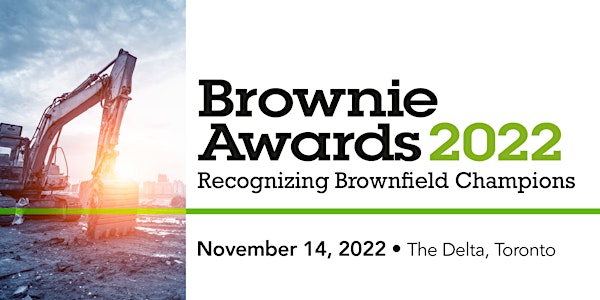 BROWNIE AWARDS 2022 FINALISTS
Reprogram
Community Wellbeing Framework – Toronto, Ontario
City of Guelph: Guidance for Onsite and Excess Soil Management – Guelph, Ontario
Watson Island Redevelopment –Prince Rupert, British Columbia
Remediate
Dow-Petromont Rehabilitation Project – Montreal, Quebec
Large-Scale Environmental Remediation and Earthworks Construction for Pikangikum First Nations – Pikangikum First Nation, Ontario
Leaside Steam Enhanced Extraction (SEE) In-Situ Thermal Remediation Program – Toronto, Ontario
Reinvest
Brownfield Redevelopment of a former Lead Smelter and Battery Recycling Facility – Winnipeg, Manitoba
Esquimalt Harbour Marine Remediation – Victoria, British Columbia
IR5 Waste Leachate Treatment System – Maple Ridge, British Columbia
Refocus
Development of a Vacant Contaminated Site into a Sustainable Eco-Friendly Hotel – St. John's, Newfoundland
Northlands Denesuline First Nation– Lac Brochet, Manitoba
York Recreation Centre – Toronto, Ontario
Fire Station Headquarters – Welland, Ontario
Rebuild
152 Shanley Street Redevelopment – Kitchener, Ontario
Manitou a bi Bii daziigae, Red River College (RRC) Polytech– Winnipeg, Manitoba
Unique and safe redevelopment of an Oil and Gas Battery into a Residential Community – Edmonton, Alberta
Kinistinâw Park – Edmonton, Alberta
Renew
120 Huron Street – Guelph, Ontario
Maplewood Fire and Rescue Centre – North Vancouver, British Columbia
Midtown Gateway – Nanaimo, British Columbia
LeBreton Flats – Ottawa
Reach Out
KEL,SET (Reay) Creek Remediation – Sidney, British Columbia
Jim Tovey Lakeview Conservation Area – Mississauga, Ontario
Galleria on the Park – Toronto, Ontario
Esquimalt Harbour Marine Remediation – Victoria, British Columbia
Three additional awards are presented for the Best Small-Scale Project, Best Large-Scale Project, and Best Overall Project, selected from all of the nominations received. The final award recognizes the prestigious Brownfielder of the Year.
All the awards will be presented in person at the Brownie Awards gala on Monday, November 14, 2022 at the Delta Hotel by Marriott in Toronto.
To register for the Brownie Awards Gala, visit:
https://www.eventbrite.ca/e/2022-brownie-awards-tickets-314591681187
For further information on the Brownie Awards, visit:
https://brownieawards.ca/awards/
In the meantime, Environment Journal will provide a detailed overview of each of the finalists. Stay tuned for further coverage.
Featured image: The Rebuild Award finalist Manitou a bi Bii daziigae, Red River College (RRC) Polytech. Image credit: Diamond Schmitt Architects.