Call2Recycle Canada and GFL Environmental Services Inc. have announced a new agreement to expand the sorting capacity of end-of-life batteries in Western Canada. This agreement will bring GFL's expertise and waste management centre in Delta, British Columbia, to support Call2Recycle's existing vast battery collection and recycling network, bolstering British Columbia's circular economy sector and reducing the carbon footprint of the recycling supply chain in Western Canada.
British Columbians have positioned their province as a Canadian leader in recycling, working with Call2Recycle and its vast network of trusted partners to safely collect, transport and recycle nearly 8 millions kilograms of used batteries in British Columbia since 2010. This new partnership will effectively double the used battery sorting capacity and significantly enhance the battery recycling eco-system, offering new opportunities to increase battery collection volume throughout the entire Western Canada region.
"We are excited to expand our relationship with GFL Environmental Services and leverage their considerable expertise and presence in British Columbia. We share a common vision of offering efficient and sustainable battery disposal solutions to all Canadians", said Joe Zenobio, president of Call2Recycle Canada. "Access to the Delta waste management centre means that we will be able to better fulfill our mission of safely collecting and recycling as many batteries as possible, supporting BC's local economy and environmental commitment".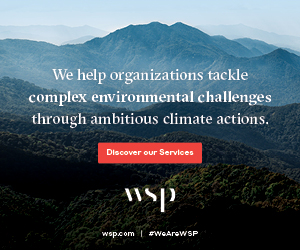 This agreement comes as part of Call2Recycle's commitment to expand its battery collection and recycling network across Canada through its continued open-supplier strategy, in order to pursue its role as Canada's leading battery recycling organization supporting consumers, communities and governments across Canada.
Call2Recycle has a 25-year history with almost 40 million kgs of batteries collected and recycled, including over 850,000 kgs in British Columbia in 2021, the highest total in the province's history.
GFL is publicly traded and was recently awarded the National Waste & Recycling Association 2022 Recycling Facility of the Year for its Multi Material Recovery Campus in Toronto, Ontario. The award recognizes leading material recovery facilities (MRFs) in North America based on key factors such as innovation, partnership, public education and environmental impact.
Featured image courtesy of Call2Recycle.