Climate Action Network – Réseau action climat Canada (CAN-Rac) has announced the appointment of Caroline Brouillette as Acting Executive Director.
Since joining CAN-Rac in 2020, Brouillette has taken numerous roles, most recently as National Policy Director, spearheading the network's efforts to make federal climate policy stronger and more ambitious while leaving no one behind.
She is also a contributor to L'actualité, Quebec's leading public affairs magazine, where she writes on climate issues. She became involved in the climate movement in 2018, when she represented Canadian youth at the Charlevoix G7 summit. Brouillette holds a Masters in Public Policy from the Lee Kuan Yew School at the National University of Singapore, where she specialized in economics.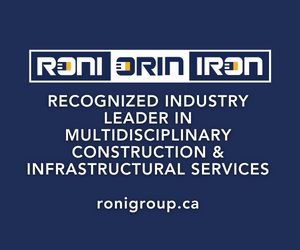 "I am deeply honoured and excited to take on this role," said Brouillette. "2022 was a year filled with key successes for our movement, but also many heartbreaking reminders that we are living at a time of polycrisis, with the effects of our unjust, extractive and colonial systems more salient than ever. I'm looking forward to working together with the team and our allies across the movement as we double down on our strategic and diplomatic climate successes, nurture the CAN-Rac community, and build new and increased capacity in some key areas of our collective struggle for climate justice."
Caroline Brouillette, the acting executive director of Climate Action Network – Réseau action climat Canada. Credit: CAN-Rac.
CAN-Rac, which recently held its Annual General Meeting, is Canada's widest network of organizations working on climate and energy issues, with over 150 members from coast to coast to coast. Its membership includes environmental groups, trade unions, First Nations, social justice, development, health and youth organizations, faith groups and local, grassroots initiatives.
"Caroline has demonstrated exceptional talent in the national and international arenas and will continue the visionary, inclusive and strategic leadership that we have all come to rely on," said Joy Kennedy, chair of the Board of Directors. "She is well placed to bring fresh energy to the enormous challenges and opportunities ahead for this fast-growing Network and movement."
As CAN-Rac continues to grow and evolve, the Board has undertaken a Governance Review process to update the organization's structures and policies. One outcome of that review will be to finalize the management structure that Brouillette will then lead.
CAN-Rac also wishes to recognize with gratitude the invaluable contributions of former International Climate Diplomacy Director Eddy Pérez and Managing Director Teika Newton, who have moved on from the organization after years of tireless effort and leadership. They will be greatly missed, but thanks to their work in building up the skills and expertise of the team and the climate movement, they leave CAN-Rac stronger than ever.
Featured image credit: Unsplash/Markus Spiske.