Today, ahead of the seventh Ministerial on Climate Action (MoCA7) in Brussels, Belgium, Steven Guilbeault, Minister of Environment and Climate Change announced a $450 million contribution to the second replenishment of the Green Climate Fund (GCF), the world's largest dedicated climate change fund and a critical funding mechanism of the Paris Agreement.
This contribution is a 50 per cent increase from Canada's 2019 pledge to the GCF's first replenishment. This funding, which is a part of Canada's $5.3 billion climate finance commitment, will directly support developing countries' clean energy transitions and climate-resilient sustainable development as more extreme climate impacts are being felt around the globe.
"Canada remains committed to support partners in the Global South fight climate change, while addressing biodiversity loss around the world. By increasing our contribution by 50 percent, we demonstrate our trust to the Green Climate Fund's efforts in funding innovative solutions to the climate crisis," said Guilbeault.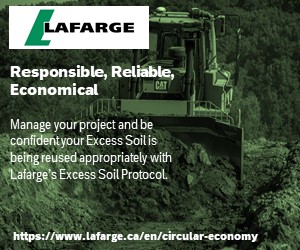 "Contributing to the GCF replenishment in 2023 is critical to secure a successful COP28. We call on every contributor to commit to increase their pledges by at least 50 percent ahead of the pledging session in October of 2023."
Through its contribution to the GCF, Canada is helping lead the clean energy transition and meet the 1.5 degrees Celsius climate target. Funding announced today could, for example, enable the advancement of clean and renewable energy projects in Indonesia and across the Southeast Asia region, aiding countries as they drive transition from coal-fired power. Helping achieve this transition is a key element of Canada's support for the region as part of its Indo-Pacific Strategy.
Following the adoption of the Kunming-Montréal Global Biodiversity Framework, Canada welcomes the GCF's leadership in supporting developing countries' actions to conserve, restore and protect nature and biodiversity.
In 2022, Minister Guilbeault and Jennifer Morgan, German State Secretary and Special Envoy for International Climate Action, published the Climate Finance Delivery Plan Progress Report, which outlines the steps contributors are taking to meet the goal this year, and are continuing the dialogue with other countries to ensure their commitments are upheld.
As of March 2023, the GCF project portfolio includes 216 approved projects supporting adaptation and mitigation in 129 countries, for a committed amount of US$12 billion of GCF funding, and a portfolio amounting to US$45 billion, including public and private sector co‑financing.
The GCF directly supports projects aligned with Canada's priorities, including on the clean energy transition; the GCF's portfolio includes 61 projects related to energy generation and access with a total GCF financing of US$3 billion.
Featured image credit: Getty Images.