Over the past two weeks, Canada's team of negotiators and the Minister of Environment and Climate Change, Jonathan Wilkinson, showed leadership on climate action at United Nations Climate Change Conference COP25. They played an active role in negotiations, including on the international rules on carbon markets (Article 6), under the Paris Agreement.
Article 6 would allow countries to trade credits for reducing emissions, creating "international carbon markets." One country could pay for emissions reductions in other countries, where the process might be less expensive, then count that toward its own climate target. Canada called for rules to promote and protect human rights and the rights of Indigenous Peoples in activities that would occur under Article 6 while actively promoting rules for the long-term environmental integrity of carbon markets.
A consensus was not reached on Article 6 in Madrid, but discussions will continue into next year's negotiations in Glaswgow. Canada remains determined to push for ambitious climate action and will participate in further negotiations to define the rules that will mobilize private-sector investment toward the global transition to a low-carbon economy.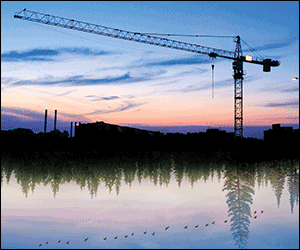 "Science tells us—and our citizens have told us—that we need to not only meet our Paris target but exceed it. Canada came to COP25 in the spirit of compromise and commitment to action. While there were some successes, we are disappointed that the world was not able to agree on the rules for the international carbon markets that would help us all raise our ambition in Madrid," said Wilkinson. "Canada will keep working with our global partners to land on effective rules for international markets at next year's COP. I am proud of Canada's contribution to the work at COP25, including our commitment to achieve net-zero emissions by 2050. Canada will continue to work towards meeting our Paris Agreement commitments at home and providing support to developing countries as they reduce emissions and adapt to the consequences of climate change."
While at COP25, Canada reaffirmed commitments to climate action, including exceeding current 2030 targets and reaching net-zero emissions by 2050, and also advocated for pricing carbon pollution as a critical tool to cut emissions and drive innovation. This tool will be more effective when adopted by even more countries.
The Minister met with international counterparts, Indigenous leaders, young people, environmental organizations, and industry leaders. At a meeting with European Union Commissioner Frans Timmermans, he discussed the strong environmental partnership between Canada and the EU and their commitment to achieving net-zero emissions by 2050. Minister Wilkinson met with fellow Canadian Mark Carney and congratulated him on his new position as UN Special Envoy for Climate Action and Finance. He also met with German Minister Svenja Schulze, UN Secretary-General António Guterres, and other international counterparts and climate leaders, including Small Island Developing States, to continue to strengthen Canada's relationships on climate action.
Canadian-led initiatives grew at COP25, as Minister Wilkinson welcomed new endorsees of the Ocean Plastics Charter and new members of the Powering Past Coal Alliance. The Minister also announced investments through the World Bank to help developing countries design and implement carbon pricing in ways that will work for them.
To read Canada's national statement at COP25, click here.
Featured image from UNFCCC-COP25.