The Government of Canada announced that the Canada Nature Fund is contributing $16.1 million toward planning and engagement for an Indigenous conservation project in the Central Purcells. This funding, which was announced on January 20, 2020, will officially establish the protected area over the next three years.
The Shuswap Indian Band, government of British Columbia, Nature Conservancy of Canada, Columbia Basin Trust, Wyss Foundation, Wilburforce Foundation, Patagonia, and Donner Canadian Foundation have all helped to make this project a reality.
"I would like to congratulate the Ktunaxa Nation Council and their partners, on their work towards the establishment of the Central Purcell Mountains Indigenous Protected and Conserved Area. It took foresight and leadership from local First Nations people and other communities to get to the point where we can now better protect habitat for species at risk over this vast area, namely the Grizzly Bear, the Southern Mountain Caribou and the Whitebark Pine," said Jonathan Wilkinson, Minister of Environment and Climate Change Canada. "Our government is proud to support you in this work by investing over $16M in this initiative.  By working together, we will reach our nature protection goal to conserve 25% of Canada's land, and 25 percent of Canada's oceans by 2025."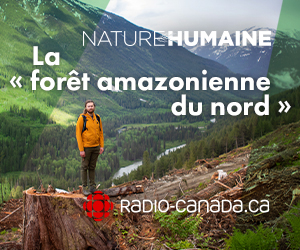 The Purcell Mountain Range is bordered on two sides by the largest river in the Pacific Northwest, the Columbia River. This mountain range, spanning over 200,000 hectares is known for its towering peaks and dramatic landscape and is the traditional territory of the Ktunaxa Nation. For many years, the Ktunaxa Nation Council has been working to protect this important piece of Canada's natural heritage.
"Qat'muk is the spiritual home of the grizzly bear and of profound importance to our Nation.  As a result of the Canada Target One Challenge funding provided to the Ktunaxa Nation Council, Grizzly bear spirit's home will become part of a larger Indigenous Protected and Conserved Area (IPCA) in the central Purcell Mountains," said  Kathryn Teneese, chairperson of the Ktunaxa Nation Council. "We are deeply appreciative of the Challenge funding as it enables us to close off a sad chapter and make a new, indigenous led beginning for Qat'muk.  We are also thankful for the match funding from the Columbia Basin Trust, Patagonia, and the Wyss, Wilburforce and Donner Canadian foundations which has enabled and supported the federal funding."
The Canada Nature Fund is an important part of the historic Nature Legacy investment of $1.3 billion announced in Budget 2018. The fund enables the work of Canadians across the country to protect nature and the wildlife that depend on it.
The federal government is working to double the amount of protected nature in Canada's lands and oceans by the end of 2020.
Featured image of Starbird Pass and Mount Monica, Central Purcell Mountains, British Columbia from Environment and Climate Change Canada.