New research has revealed the top 10 countries leading the race to reach net zero emissions by 2050 and Canada features, currently sitting in 8th place.
The term "net-zero" means reducing overall greenhouse gas (GHG) emissions caused by humans as close as possible to zero, by either reducing overall emissions or balancing emissions with an equivalent amount of carbon removal. The energy sector generates around three-quarters of GHG emissions. Replacing polluting coal, gas, and oil-fired power with renewable energy from renewable sources would dramatically reduce carbon emissions around the world.
Over 70 countries, including the world's biggest polluters (China, the United States, and the European Union) have set net-zero targets. This covers about 76 per cent of global emissions. To limit global warming, emissions must be reduced by 45 per cent by 2030 and reach net zero by 2050.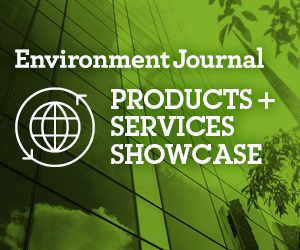 The study carried out by Utility Bidder looked at the world's generation of electricity through fossil fuels and renewable sources, alongside carbon emissions, to reveal how ready each country is to reach net zero by 2050.
Of the top ten GHG emitters, only Japan, Canada and the EU have legally binding net-zero commitments. Canada, Japan, Korea, and New Zealand have passed laws committing to achieving net-zero by 2050.
The EU committed to a binding target of net domestic reduction of at least 55 per cent of GHG emissions by 2030 and has set out a long-term strategy of becoming climate neutral by 2050. Sweden and Germany have legally binding net-zero targets for 2045. France, Denmark, Spain, Hungary, and Luxembourg have legally binding targets for 2050.
The research also revealed the following about Canada:
2 TWh of electricity is generated from fossil fuels.
4 TWh of electricity is generated from renewable sources.
Further findings from the study include:
China generates the most electricity from fossil fuels in the world – 33 per cent of the world's energy production of electricity from fossil fuels.
Russia is the biggest exporter of natural gas, having exported the highest volume of natural gas over 2020, 199,928 mcm.
China added the largest amount of energy storage capacity last year, adding 6 GW.
Coal is currently the world's main source of generating energy: 36 per cent of the world's electricity every year.
Top 10 countries most likely to reach net zero by 2050
| | |
| --- | --- |
| Rank | Country |
| 1 | Norway |
| 2 | United Kingdom |
| 3 | Sweden |
| 4 | Denmark |
| 5 | Germany |
| 6 | France |
| 7 | Japan |
| 8 | Canada |
| 9 | New Zealand |
| 10 | Italy |
Methodology
Where 2021 data was not available, the closest available data was collected, most commonly data from 2020. KPMG's Net Zero Readiness Index was taken directly from KPMG and represents results published on 1st September 2021. Insights were taken from KPMG, UN.org, and the UK commissions library. Data for energy production and emissions were taken from ourworldindata.org. Data for energy storage were taken from IEA.org.
To read the complete report click here. 
Featured image: Bill Oxford/Unsplash.