Yesterday marked the final day of the resumed fifth session of the United Nations Environment Assembly – UNEA 5.2 in Kenya, Nairobi. Heads of state, ministers of environment and other representatives from 175 nations, including Canada, endorsed a historic resolution to End Plastic Pollution and forge an international legally binding agreement by 2024.
The resolution – which addresses the full lifecycle of plastic, including its production, design and disposal – is based on three initial draft resolutions from various nations. It establishes an Intergovernmental Negotiating Committee (INC), which will begin its work in 2022 and is expected to present a legally binding instrument, which would reflect diverse alternatives to address the full lifecycle of plastics.
During his opening statement, UNEA-5 President Espen Barth Eide exclaimed that this is a day for the history books and commended delegates for successfully negotiating, among others, a solid treaty on plastics, and a science-policy panel on chemicals, waste, and pollution. Amina J. Mohammed, UN Deputy Secretary-General remarked that "our health, economies, and futures depend on our abilities to make our future sustainable."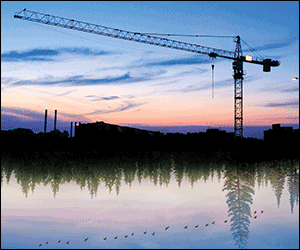 Amina J. Mohammed, UN Deputy Secretary-General. Credit: IISD, UNEA, Kiara Worth.
The adoption of the resolution: "End plastic pollution: Towards an international legally binding instrument" reportedly received an extended standing ovation. Several delegations praised UNEA for making history, recalling the declaration by Inger Andersen, UNEP Executive Director, that "this agreement on plastic pollution is the most significant agreement since Paris!"
Steven Guilbeault, Minister of Environment and Climate Change, and the Canadian delegation supported the development of this new ambitious and legally binding global agreement that takes a full life cycle approach to address plastic pollution.
Canada helped to lead the process in its role as co-facilitator, along with Ghana, to bring countries together, build consensus, and secure the mandate needed to develop an ambitious legally binding global agreement.
"Our environment, and the many people and communities affected, simply cannot wait—meaningful commitments are needed now. That's why Canada supports an ambitious, legally binding global agreement on plastics that takes into account the life cycle of plastic pollution," said Guilbeault.
Building off Canada's 2018 G7 Presidency and ongoing efforts to champion the Ocean Plastics Charter, the Government of Canada continues to advocate for the transition to a circular economy for plastics. The Charter's targets and objectives, which were heavily negotiated and developed in consultation with other governments, industry, and civil society, can form an important basis for the development of a new legally binding global agreement on plastic pollution and scaling up global action.
Domestically, the Government of Canada is moving toward zero plastic waste by 2030, taking regulatory steps to ban harmful single-use plastics, including plastic checkout bags, straws, and six-pack rings as early as the end of 2022. The federal government is also introducing recycled content requirements for plastic products so that more plastic is kept in the circular economy and out of landfills.
Canada is delivering $100 million to advance the goals of the Charter and address plastic waste in developing countries, spark innovation to beat plastic pollution, and support innovative private-public partnerships.
@UNEP goodwill ambassador @RockyDawuni uses music to rally leaders around a legally binding treaty on plastics at #UNEA5.2 pic.twitter.com/gBSzZVsvrF

— Alphonce muia (@MuiaAlphonce) March 2, 2022
Featured image credit: UNEA. On the final day of UNEA 5, the assembly receives a standing ovation as the resolution to "End Plastic Pollution: Towards an International Legally Binding Instrument" is adopted.