With millions of Canadians working away from their normal workplaces the past year, many of the country's most sustainable organizations responded by helping employees to reduce their personal environmental footprint and make environmentally conscious decisions in their lives outside work. The best of the initiatives were recently recognized as "Canada's Greenest Employers" for 2021 and announced by Mediacorp Canada Inc., organizers of the annual Canada's Top 100 Employers project.
"The strength of this competition has always been in providing practical examples of what's possible," said Richard Yerema, managing editor of the Canada's Top 100 Employers project. "We can all play a role in building sustainable futures, both for ourselves and the generations to come. This year's winners demonstrate the importance of individual action as well as the greater impact of collective contributions."
Now in its 14th year, Canada's Greenest Employers is a special designation that recognizes the employers that lead the nation in creating a culture of environmental awareness in their organizations. Winning employers, selected by editors of Canada's Top 100 Employers, are evaluated using four main criteria: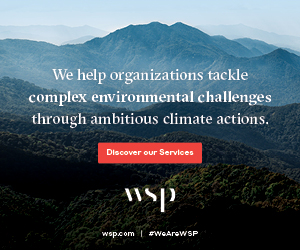 (1) the unique environmental initiatives and programs they have developed;
(2) the extent to which they have been successful in reducing the organization's own environmental footprint;
(3) the degree to which their employees are involved in these programs and whether they contribute any unique skills; and
(4) the extent to which these initiatives have become linked to the employer's public identity, attracting new employees and clients to the organization.
Notable initiatives for this year include:
Founded in 1992, Mediacorp Canada Inc. is the nation's largest publisher of employment periodicals. Since 1999, the Toronto-based publisher has managed the Canada's Top 100 Employers project, which includes 18 regional and special-interest editorial competitions that reach millions of Canadians annually through a variety of magazine and newspaper partners. Mediacorp also operates Eluta.ca, one of Canada's largest job search engines, which reaches millions of unique visitors annually and features editorial reviews from the Canada's Top 100 Employers project. The company also publishes The Career Directory, now in its 28th year – a free online guide for recent college and university graduates looking for employers hiring candidates from their educational background.
The full list of Canada's Greenest Employers for 2021 was announced in a special magazine published this morning and featured online in The Globe and Mail. Detailed reasons for selection, with additional stories and photos, were also released this morning and are accessible via the competition homepage.
https://www.canadastop100.com/green/
Featured image of Cowbell Brewing.