The Clean50 award recognizes leaders from across Canada who have done the most to advance climate action and develop climate solutions. The lists acknowledge the recent accomplishments of 50 senior leaders, 20 emerging leaders, 25 innovative sustainability projects and reveal five lifetime achievement awards, selected from over 1,000 nominations collected nation-wide over the past few months.
Yesterday the Clean50 members engaged in a full day of intense discussions, designed to identify actionable solutions to the climate emergency that Canada and Canadians can implement, followed by an awards ceremony.
Awardees are forward-looking leaders representing the most effective and progressive organizations taking on climate change from every sector, balancing mitigation with adaptation. The Canada Post team, led by President & CEO Doug Ettinger, for instance, has made significant progress in implementing a plan that will see Canada's largest crown corporation invest $1 billion to cut its Scope 1 and Scope 2 emissions by 50 per cent over the next eight years. The City of Halifax is being recognized for their work designed to get city operations to net-zero emissions by 2030 – and the whole city to net-zero by 2050. This is fresh evidence of wide-spread and wide-ranging actions taking place across Canada as responsible actors address the need for an urgent response at scale.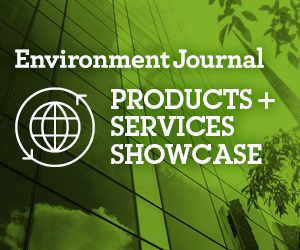 Other winners are expanding networks of hydrogen refueling stations, building massive batteries, putting the largest university in Canada on track for net-zero by 2050 or sooner, driving thought-leadership around climate risk and ESG disclosures, conserving both the land and the nature across 1500 sq. kilometers, inventing new technologies to turn CO2 into algae that can be used as food or put to medical use, and building an 1,800 km long power transmission line that will permit 17 First Nations communities to finally connect to the grid – and stop relying upon polluting diesel generators for power – to identify just a few of the efforts that have been recognized.
"The range of ingenuity demonstrated by these 75 people and 25 projects is just extraordinary," said Gavin Pitchford, executive director of Delta Management Group, which has undertaken the Clean50 awards initiative since 2011. "Canada needs to eliminate 730 MT of carbon pollution from our annual output. Over the past year, Canada's 2023 Clean50 have made a significant start on that target – with much more to come. If we have any hope of hitting our committed targets, it is people like these Canadians will need to thank."
The full list of Canada's 2023 Clean50, Clean50 Emerging Leaders and Lifetime Achievement Honourees appears below, and more details behind all of the award winners can be found on the Clean50 website: https://www.clean50.com/
Advocates
Catherine Grenier*, Nature Conservancy of Canada (Toronto)
Michael Bernstein, Clean Prosperity (Toronto)
Lindsey Walton, CFA, Principles for Responsible Investment (PRI) (Toronto)
Angels
Mike Winterfield*, Active Impact Investments (North Vancouver)
Bernard Tan, RE Royalties Ltd (Vancouver)
Maike Althaus, Canada Cleantech Alliance (Toronto)
Buildings
Ron Saporta*, University of Toronto (Toronto)
Jeffrey Maxwell, P.Eng., TRAK International Green Energy Resources (Kelowna)
Tayber Yastremski, M.Eng, CEM, EP, Sustainable Projects Group (Calgary)
Cities
Shannon Miedema*, MES, Halifax Regional Municipality (Halifax)
Marisa Carpino, MA, City of Pickering (Pickering)
Clean Tech
Jeff MacDonald*, EcoSynthetix Inc. (Burlington)
Ramee Mossa, FTEX (Montreal)
Grant Smith, Pond Technologies Inc. (Markham)
Consultants & Enablers
Jennifer Clipsham*, Anthesis Group (Guelph)
Roy Brooke, Municipal Natural Assets Initiative (Victoria, BC)
Jason Chee-Aloy, Power Advisory (Toronto)
Katie Dunphy, KPMG Canada (Toronto)
Tim Reeve, Reeve Consulting (Vancouver)
Education & Thought Leaders
Ingrid Waldron*, Environmental Noxiousness, Racial Inequities and Community Health Project (Burlington)
Sean Cleary, Institute for Sustainable Finance (Kingston)
David Risk, St. Francis Xavier University (Antigonish)
Elizabeth Shirt, MA, GLOBE Series (Vancouver)
Elizabeth Straszynski, MSc, BEd, University of Toronto Schools (Toronto)
Finance
Martin Grosskopf*, AGF Management Ltd (Toronto)
John Bai, CFA, NEI Investments (Toronto)
Alain Bergeron, M.Sc., CFA, iA Financial Group (Toronto)
Manufacturing & Transportation
Doug Ettinger*, ICD.D, Cheryl Hodder, QC & Kim Rapagna, Canada Post Corporation (Ottawa)
Colin Armstrong, HTEC (Vancouver)
Stephanie Medeiros, ABB (Montreal)
Primary Resources
Greg Nuttall*, Woodland Biofuels Inc. (Toronto)
Jennifer Henry, Perk Eco Inc. (Coquitlam)
Public Sector
François-Philippe Champagne*, Minister of Innovation, Science, and Industry (Ottawa)
Jeremy Hewitt, BC Climate Action Secretariat (Victoria)
Rebecca Turpin, Government of Yukon (Whitehorse)
Renewable Energy
Dave Rogers*, Amp Energy (Port Credit)
Dan Balaban, Greengate Power Corporation (Calgary)
Jessica Nixon, MBA, ICD, Cowessess First Nation (Regina)
Research & Development
Ibraheem Khan*, Ph.D, Smarter Alloys Inc./Extract Energy (Cambridge)
Curtis Berlinguette, Ph.D, Miru Smart Technologies Corp. (Vancouver)
Fabian De La Fuente, Solaires Enterprises
(Victoria)
James Larsen, P.Eng., MBA, e-Zinc (Toronto)
Paul Pede, Carbonix Inc. (Fort William First Nation)
Retail & Consumer
Brianne Miller*, M.Sc., Nada Grocery Inc. (Vancouver)
Rebecca Loyo Mayo, Aritzia LP (Vancouver)
Traditional Energy Generation
Joe Mazza*, P.Eng, MBA, FortisBC (Surrey)
Kymm Girgulis, MBA, BC Hydro (Vancouver)
Technology, Telecom & Media
Elizabeth Alves*, CPA, CIA, CFE, Cogeco Inc. (Montreal)
Catherine Goyer, P.Eng., Bell (Montreal)
 Clean50 Emerging Leaders for 2023 (35 years of age of younger)
Kathryn Bakos, BSc, MEB, Intact Centre on Climate Adaptation (Waterloo)
Devesh Bharadwaj, Pani Energy Inc (Victoria)
Jack Bruner, Carbon Neutral Club (Toronto)
Michael Carlson, Ph.D, CarboNet (Vancouver)
Clara Carriere, MSc.SM, HP (Mississauga)
Niki Cesta, MEnvSc, The Wasteland Plan Foundation (Etobicoke)
Shivani Chotalia, P.Eng, NRStor Incorporated (Toronto)
Truzaar Dordi, University of Waterloo (Waterloo)
Alex Ip, CERT Systems Inc. (Toronto)
Moe Kabbara, MSc, The Transition Accelerator (Calgary)
Chris Kallal, RPF, Wild + Pine (Edmonton)
Geetanjali Kanwar, MKB & Co. (Montreal)
Taylor McCarten, MBA, BinBreeze (Abbotsford)
Arman Mottaghi, MSc, Properate (Vancouver)
Liz O'Connell, Arolytics (Calgary)
Kelly O'Neil, Laurentian Bank (Montreal)
Nathan Renaud, CEM, MEL, Green Economy Canada (Waterloo)
Jeff Robertson, P.Eng, Bimbo Canada (Toronto)
Claire Seaborn, JD, Natural Resources Canada (Ottawa)
Tomas van Stee, EnPowered (Kitchener)
 Lifetime Achievement Award Honourees for 2023
Jean Andrey, Ph.D., University of Waterloo (Waterloo)
Mitchell Beer, Energy Mix Productions (Ottawa)
Paul Bubelis, Sustainability Network (Toronto)
Stephanie Cairns, M.Sc, Wrangellia Consulting (Victoria)
Rob Keen, Forests Ontario (Barrie)
Clean50 Top Projects for 2023 
Clean Fuel Standard Advocates Coalition – a cooperative effort by Advanced Biofuels Canada, Electric Mobility Canada, Pembina Institute, The Atmospheric Fund (and 20 others) (National)
Tennis Ball Recycling for Eye Research – Balls 4 Eyeballs (Toronto)
App to Prevent Food Waste – Be One to Give Inc (Toronto)
Solar Energy Powers Remote Cell Towers – Bell Canada (Montreal)
Carbon Neutral Buildings Program – BGIS (National)
Transitioning Plastic Bread Bag Closures to Compostable Cardboard – Bimbo Canada (Toronto)
Sustainable Technology Finance – Carbon Neutral Technology Corp. (Toronto)
Clean Energy Financing for Homeowners – Clean Foundation (Halifax)
Creating a 3D Map of Canada – Ecopia AI (Toronto)
Creating Compostable Plant Based Plastics – erthos Inc. (Toronto)
Identifying Canada's 50 Most Investable Cleantech Companies – Foresight Canada (Vancouver)
A Sustainable Action Plan for GOOD – Goodwill Industries of Alberta (Calgary)
Advancing Sustainable Procurement in Canada – Green Economy Canada (Ottawa)
HalifACT – a Coastal City's Climate plan – Halifax Regional Municipality (Halifax)
A New Way to Access Sustainable Transportation – Kite Mobility (Montreal)
Making Fast Food Low Carbon – Mavericks Burger Co. (Toronto)
Accelerating Canada's Circular Economy – Metro Vancouver & the National Zero Waste Council (National)
Leveraging Natural Assets for Coastal Resilience – Municipal Natural Assets Initiative (National)
Protecting Boreal Wildlands – Nature Conservancy of Canada (Northern Ontario)
Talk Climate to Me – Project Neutral (Toronto)
Hyper-localizing CPG with Autonomous Micro-Factories. – Relocalize Inc. (Montreal)
Helping Climate Tech Start-ups Achieve Scale – SecondMuse (Montreal, National)
Mapping Solar Potential for Calgary Residents – Solas Energy Consulting (Calgary)
A Solar Compass on Campus – Thompson Rivers University (Kamloops)
"Bee the Change" Pollinator Project – University of Toronto Schools (Toronto)
Connecting 17 First Nations to the Provincial Power Grid – Wataynikaneyap Power (Thunder Bay)
Featured image: The 2022 Canada's Clean50 gathered October 1st atop the Globe and Mail Centre in downtown Toronto. Image courtesy of Clean50.