Nearly 150 renewable energy operations leaders from across Canada gathered this week at the Canadian Renewable Energy Association's 2022 Operations Summit, the country's largest wind, solar and energy-storage operations event.
This was the first time since the start of the COVID-19 pandemic that the CanREA Operations Summit has been held in-person. In 2021, the conference was held virtually.
"It has been more than two years since we met in this forum and there is not enough time to unpack what we have all been through in the time since we were last together," said Phil McKay, CanREA's senior operations director, during his opening remarks on May 31. "I want to personally thank you for keeping Canada's wind, solar, and energy storage fleet operating during this time."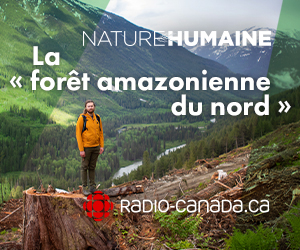 Experienced operations staff—who are spearheading the innovation, manufacturing, construction, installation and on-site performance of renewable energy technologies—are essential to Canada's energy transition.
"While we meet just over 8% of electricity demand in the country, we have demonstrated that our technologies can be operated reliably in extreme circumstances and are ready to take on a larger proportion of Canada's energy needs. We must continue to provide affordable, reliable, and sustainable energy in every area of this country regardless of what lies ahead," McKay told the crowd.
As the lowest-cost options for new electricity in Canada, wind and solar are expected to become the fastest growing sources going forward. However, in order to meet Canada's net-zero targets, we must expand at an unprecedented scale. About 3,800 MW of new wind-energy capacity and 1,600 MW of new solar-energy capacity every year from now until mid-century, CanREA's 2050 Vision states. This represents a 10-fold expansion by 2050.
CanREA's 2050 Vision is an ambitious but necessary framework in the fight against climate change. During the conference's opening panel discussion, commercial-scale project owners and equipment and service providers discussed how the industry can realize this Vision.
Over the course of two days, attendees were given abundant opportunities to network with colleagues and learn about wind and solar O&M tools, human factors, burnout prevention, growing the industry and workforce development.
"What we can do today with solar, wind, and energy-storage equipment far surpasses what our electricity system has seen in the past century, and we are limited only by our creativity to think beyond the mere replication of the status quo and to form a new system, using the experiences we have gained at the leading edge," said McKay.
For further information about the program, visit the 2022 Operations Summit webpage.
Featured image: One of the key sessions at the CanREA Operations Summit 2022 explored the important topic of workforce development, including the launch of CanREA's new Human Factors workplan. The panelists, from left to right, were: Mike Doherty (President, Blue Arc Electrical Safety Technologies Inc.); Conor Tosh (Masters Student, University of Lethbridge); Mary MacLean (EHS Project Coordinator, CanREA); Michael Baker (Safety & Reliability Supervisor, Enbridge Power); Phil McKay (Senior Director, Operations, CanREA).