The project lists of the commercial, institutional, and residential building sector contains more high profile environmental innovations than almost any other industry sector in Canada. That may be because architecture and interior design are inherently innovative professions. Not all construction activity is at the leading edge of green building. But if one is seeking out green business leaders in Canada, they are often to be found in the construction sector. For example, among the membership of the Canadian Green Building Council (CaGBC), an industry group with over 1000 corporate members. According to the CAGBC there are already almost 5,000 LEED (Leadership in Energy and Environmental Design) certified buildings in Canada.
LEED standards were set up in the United States in the 1990s as a system of rating green buildings. The LEED system has become remarkably successful with more than 100,000 buildings, residential, commercial, institutional, and industrial, participating worldwide. At the same time the needs and expectations for environmentally responsible built infrastructure have evolved. In addition to green buildings there are now carbon neutral, net zero, and circular (as in "Circular Economy") buildings, among others, vying for a place on the spectrum of environmental responsibility.
The challenge is that for most of these descriptors, apart from LEED and a number of much less well-known rating systems, there is no widely accepted standard accompanying the description. The New York State Energy Research and Development Authority defines carbon neutral building as "where the design, construction, and operations do not contribute to emissions of greenhouse gases that cause climate change." The Canadian Government's Department of Natural Resources defines a net zero energy home as a home that is "so energy efficient, it only uses as much energy as it can produce from on‑site renewable energy." KLH Sustainability, a London, UK-based consultant focussing on "the way we design, procure, build and maintain our infrastructure and communities", defines the circular economy as a concept in which everything is engineered to be constantly reused or recycled. It requires rethinking of design, manufacturing, selling, re‑using, recycling and consumer ownership to keep resources in use for as long as possible and to extract maximum value.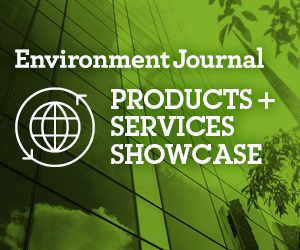 Hundreds, if not thousands, of different definitions of these and other terms relating to more environmentally responsible buildings can be found throughout construction industry literature.
The fact that there is no standard comprehensive definition of an environmentally responsible building must not be allowed to become a barrier to further innovation in the construction industry. The construction, operation, renewal, and demolition of buildings of all kinds is one of the larger sources of greenhouse gas emissions and one of the larger contributors to climate change in most developed countries. As the construction industry is almost continually active it is better to make some environmental improvement to buildings than to continue the construction of the energy inefficient and material wasteful buildings of the past.
But making some improvement will almost certainly not be enough — if the construction industry is to become net zero the environmental improvement of new and renovated buildings must be substantial, measurable, third party certified, and maintainable. The best expertise from around the world must be brought to our construction sector and applied to our construction activities.
A building is not just the bricks and mortar or steel or wood framing and siding that make up the walls and roof. It starts with the location and during the building and operation it consumes resources in ways that have a significant environmental impact. At the end of their lives many buildings generate waste that ends up in landfill. It will not be good enough to describe a building with an environmental claim if only one aspect displays environmental improvement while all other aspects have a negative impact as great as ever.
The approach that is needed may be akin to that developed by governments and industry for automobiles: the Corporate Average Fuel Economy or CAFÉ standard. CAFÉ standards regulate how far our vehicles must travel on a gallon of fuel. In doing that they also serve to regulate the weight of vehicles, the materials used in vehicle construction, and so on. Manufacturers can still build some large automobiles as long as the average fuel consumption of all cars in a manufacturer's fleet is at or below the CAFÉ standard, which standard is periodically ratcheted down to keep up with the latest science-based environmental need.
So as with automobiles, new homes could be covered by such a standard requiring an energy consumption, a material consumption, a water utilization, and a waste generation based on the average of all the homes being built by that builder. Builders not conforming to the standards would be penalized. A similar system could be used for industrial, commercial, and institutional buildings but in this time based on the square metres of space provided by the building. Lifecycle assessment techniques should also be developed to allow beneficiation and comparison of the total environmental footprint of buildings and of the equipment and humans that occupy them. If we fail to dramatically reduce the total environmental impact of the built environment the job of meeting climate and other environmental targets will become much more difficult and potentially impossible.
There is much published information about greening of buildings and of the built environment.
The Canada Green Building Council is a good place to start. They are also hosting their annual conference over the next few days. To learn more, click here.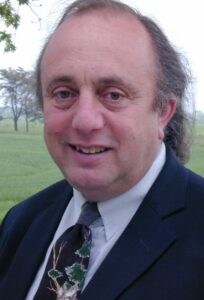 Colin Isaacs is a chemist with practical experience in administration, municipal council, the Ontario Legislature, a major environmental group, and for the past three decades, an adviser to business and government. He is one of the pioneers in promoting the concept of sustainable development for business in Canada and has written extensively on the topic in the popular press and for environment and business platforms.
Featured image: The LEED Platinum Vancouver Convention Centre.