Canadian Tire Corporation (CTC) recently announced that its distribution centre in Caledon, Ontario has received LEED Gold certification by the Canada Green Building Council (CaGBC).
CTC designed the distribution centre to be 46 per cent more energy efficient, reduce annual energy costs by 39 per cent and reduce more than 1,700 tonnes of greenhouse gas (GHG) emissions per year.
"There are fewer than 10 DCs in Canada that are Gold certified, making our facility among the most energy efficient distribution centres in the country," said John Salt, senior vice president of supply chain, Canadian Tire (as told to Building.ca). "Canadian Tire is proud to have constructed a facility that is part of an elite group of highly efficient buildings that has gone beyond building code requirements."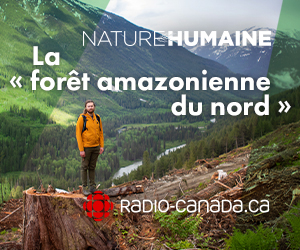 According to CTC, the facility, which was developed by the Broccolini firm, is the first Distribution Centre to become LEED certified in its network. The design is expected to result in energy savings that is the equivalent to the annual energy usage of 600 Canadian homes.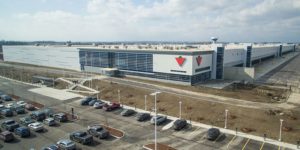 The building contains the following green features:
onsite hydrogen generation to fuel mobile equipment using hydrogen fuel cells;
an automated system that controls air flow and circulation while moderating temperatures;
the use of sustainable materials throughout construction with over 25 per cent of materials containing recycled content, 72 per cent locally sourced and 92 per cent recycled or reused construction waste;
an integrated stormwater management system that collects and redistributes rain water to irrigate vegetation around the area.
The Dow Jones Sustainability Indices (DJSI) are a family of indices evaluating thousands of companies on their sustainability performance. Since 2012, CTC has been included in the North American DJSI, which represents the top 20 per cent of Canadian and U.S. companies. Corporate Knights has also recognized CTC as one of the Best 50 Corporate Citizens since 2012 and as one of the Global 100 Most Sustainable Corporations in the World (Global 100) in 2019.
For further information on CTC's sustainability initiatives, click here.
Photo Credit: Canadian Tire Corporation
Featured Image Credit: Broccolini.