As many Canadians continue to practice physical distancing during the COVID-19 pandemic, the Government of Canada has provided online resources to help recognize the importance of clean air and protecting human health.
Online resources include the following:
Mysteries of air pollution: Scientist Elisabeth Galarneau presents a virtual classroom as she uncovers little known facts about air pollution. Presented through Exploring By the Seat of Your Pants.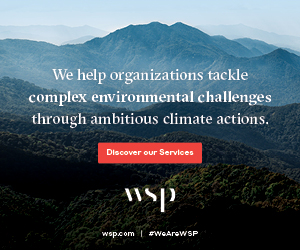 Health impacts of air pollution in Canada: An infographic explains the impacts air pollution can cause on human health.
Air quality and health publications: Infographics and posters about air pollution and its effects on health.
Wild about wildfire: Wildfires are a growing concern. Unlike other air pollution typically found in urban environments, smoke can move in and out of a community rapidly and make the air unsafe very quickly. Find out about what Health Canada is doing on wildfire smoke in this blog post.
State of the Air: This report provides an overview on Canada's air quality and how provincial and international governments are working together to protect air quality.
For a link to further resources on the state of air quality in Canada, air regulations and more, click here.
For those who are sensitive to air pollution, the Air Quality Health Index (AQHI) app informs users of the level of health risk associated with local outdoor air quality. The app provides hourly AQHI readings and daily forecasts for all AQHI communities across Canada.
To download the AQHI app, click here.
Evidence shows that exposure to air pollution increases susceptibility to respiratory viral infections and pneumonia. This suggests that people exposed to higher levels of air pollution may be at greater risk of becoming ill with COVID-19, with an increase in frequency of the most severe outcomes.
Featured image by Atia Anim @whatsinanaim: Lake Louise.