More than 10,000 companies, cities, states and regions reported data through global environmental non-profit Carbon Disclosure Project (CDP) in 2020. This is the highest number of environmental disclosures CDP has ever seen, with a significant increase in the number of corporate disclosures.
CDP reported increases in corporate disclosures across all three categories it covers: climate change, forests and water security.
In total, 9,617 companies worth over 50 per cent of global market capitalization disclosed their environmental data through CDP this year, up 14 per cent since 2019 and 70 per cent since 2015.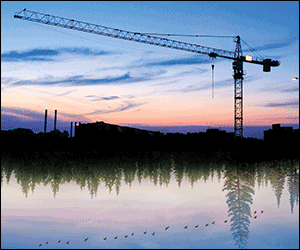 The rise in corporate disclosures is a response to requests for information from 515 investors with $106 trillion in assets, and over 150 major purchasing organizations with over $4 trillion in buying power, including Airbus, Sainsburys and Nike.
In addition, hundreds of cities, states and regions have disclosed so far this year, with CDP's platform remaining open for these groups until the end of the year. In 2019 over 920 cities, states and regions disclosed to CDP.
The data CDP collects on climate change, water security and deforestation powers the environmental data market worldwide, and is used by a wide group of stakeholders, including institutional investors, companies, regulators, governments, as well as data providers such as S&P Global Trucost, FTSE Russell, MSCI and Bloomberg.
"As equity managers, we view risk very seriously. Carbon is another form of risk, and the good management or prudent management around carbon emissions is something that we value. This is why we decided to support CDP as one of the first investor signatories," said Mary Jane McQuillen, managing director, portfolio manager, and head of of ESG investment at ClearBridge Investments. "ClearBridge incorporates ESG analysis into our fundamental analysis. And for most portfolio companies we believe carbon disclosure is as essential as basic balance sheet and income statement items. We think this should be the case for all investors.
CDP plans to expand its work to cover the full range of planetary boundaries, adding land and oceans as well as other critical environmental themes.
For further information on CDP data, click here.