The number of women in science, technology, engineering and math (STEM) post-secondary programs and careers is on the rise. One study indicates that 43.6 per cent of first year students in those programs are women. But there is still much to do to support women's career growth and inclusion in the industry — especially with regard to leadership positions.
The issue of how women's representation in STEM changes over the course of their education and career continues to be examined. A commonly used metaphor is that of "leaks" in the STEM "pipeline," with women being lost from the pipeline at various different points, such as between degree completion and the workforce and into the childbearing and child rearing years. And the pandemic has made it an especially challenging time.
As part of our International Women's Day celebration, we're taking the opportunity to shine a light on some remarkable women currently working and trailblazing in Canada's environment industry.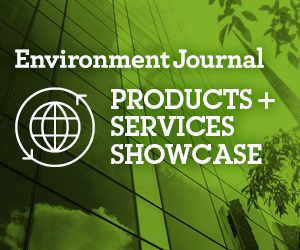 Evelyn Allen, co-founder and CEO of Kitchener, Ontario-based Evercloak, a manufacturer of ultra-thin nanofilms solving some of the world's biggest environmental issues, is an inspiration for women pursuing leadership positions and STEM careers.
As a driving force in the cleantech industry, Allen is a pioneer in the cleantech space, leading engineering projects, growing multi-million-dollar technology innovation platforms, and building corporate strategic partners. Allen was also named one of 21 Canadian tech entrepreneurs to watch in 2021 by MaRs Discovery District and was a finalist in the Women in Cleantech Challenge.
Allen incorporated Evercloak in 2018, aiming to make a positive impact on the environment. Through the use of Evercloak's patented nanofilm technology, partners and companies can curb greenhouse gas emissions by radically reducing the energy required for commercial and residential air conditioning and dehumidification systems. The nanofilms can also transform seawater into drinking water in drought-prone areas, improve batteries and solar cells, and can even help stop the spread of COVID-19.
"When I co-founded Evercloak, I looked forward to introducing new technologies to help people, businesses, and the environment," recalls Allen. "As a leader in the cleantech space, I encourage any woman considering a career in a STEM field to be relentlessly optimistic in pursuing her passion.  As women, we contribute to a diverse workforce and offer unique perspectives that will allow us to develop better solutions for global climate challenges."
Sarah Landstreet, founder of Georgette Packaging, a carbon neutral packaging firm in Kitchener, Ontario, recently earned The Globe and Mail's 2022 Report on Business Changemakers Award. Landstreet founded Georgette in 2013 after running her own bakery and seeing how much potential there was for the food industry to source domestically manufactured packaging, and to minimize its environmental impact. Today, Georgette is a team of 12 people and the first Canadian packaging company creating 100 per cent carbon neutral packaging.
Landstreet, a former mechanical engineer, built Georgette into a company committed to educating, sourcing, and helping businesses understand the impact their packaging choices have on the environment. Her team has guided some major brands such as Jillian Harris, Sprinkles Cupcakes, and Shopify to make environmentally preferable choices.
According to her presentation at the TechTO conference, Landstreet helps businesses to grow through providing quality packaging, but the "flipside" is dealing with the waste. "There's too little commitment to sourcing sustainably." Her father is an astrophysicist who works in the climate change space so was well informed on anthropogenic impacts from an early age. "I feel like if my industry is contributing to [climate change], I damn well better do something about it."
In addition to making planet-conscious packaging decisions and designs, Georgette Packaging is committed to carbon neutrality in every aspect of the business.
Sumreen Rattan is co-founder and COO of Moment Energy, a Vancouver, British Columbia-based start-up that turns end-of-life electric vehicle batteries into energy storage units.
Electric vehicle batteries still have an average of 80 per cent original capacity left when retired from the car, but usually end up on shelves as they are much cheaper to store than recycle. These batteries can deliver an additional 7-10 years of service in energy storage applications and there is an expected overwhelming influx of end-of-life lithium batteries as millions of electric vehicles are retired over the upcoming years.
Moment Energy reduces diesel consumption by creating hybrid generator systems and enabling off-grid sites to install solar or wind power systems. With a diesel-battery-hybrid solution, we are able to reduce diesel consumption by up to 40 per cent and generator runtime by up to 90 per cent. With the addition of solar, the need for diesel can be removed altogether.
Rattan graduated from the Mechatronic Systems Engineering Program at Simon Fraser University and participated in co-ops at Apple Inc, PNI Digital Media and Archiact Interactive. She has been recognized as the 2022 Canada's Clean50 Emerging Leader and Top 30 Under 30 Sustainability Leader, and has also received the 2022 Globe and Mail Changemakers award. In addition, she is an IKB Women in Technology scholarship recipient and has been accepted to the RBC Women in Cleantech Accelerator program.
Rattan's love of STEM started early in childhood. She credits her father, a mechanical engineer, for nurturing her interest in the field, and taking her to work with him often, where she was first exposed to female engineers in leadership positions.
"I hope that my journey encourages women to pursue careers in STEM and the environment industry. The STEM field, especially engineering, needs more female representation – I remember only 10 per cent of my engineering class consisted of women. We need more women to enter STEM and share our stories to show young women that it's a career option," emphasizes Rattan.
"Climate change is real and there is lots of room to make positive change. Let's break gender stereotypes and show the world that people who look like us are leaders in the environment field!"
Co-founded by Montreal-based scientific programmer Naysan Saran after winning the 2017 AquaHacking competition, CANN Forecast helps municipalities transition towards a proactive approach to water management. The company builds AI-powered tools for Smart Water Management and has two divisions: InteliSwim, just in time reporting of urban beach water quality and InteliPipes, forecasting for municipalities on which pipes are vulnerable to breakage. InteliPipes has been shown to be 10x more accurate than traditional age-based modelling.
Saran points out that water infrastructure rehabilitation costs are expected to increase in the coming decades as water networks deteriorate, and each unexpected pipe failure comes with a high economic and environmental impact. Thanks to a multi-disciplinary team of water experts, data scientists and statisticians, Saran and her co-founder have successfully bootstrapped the company to serve more than twenty municipalities across Canada and France.
"The most important key to our success has been to make sure that our customers are always at the center of our co-creation process, and that we develop our solutions hand in hand with them," says Saran. "We are very lucky to be innovating in the water and cleantech industry because it adds a strong sense of purpose to our daily work."
What are her words of wisdom for the next gen? "My advice would be to work hard and aim to be the best at what you do, and also to leverage strong communities," said Saran, who is a member of SheEO, a community supporting women and non-binary people.
Connie Stacey is the creator of a patented electric battery technology, the Grengine™ Power System, which eliminates diesel generators and their environmental impact. Currently diesel generators are used to power remote communities, temporary worksites, refugee camps, back up homes, and so much more. The Grengine can power one person, or a refugee camp of one million people, without the need of a single technician.
The system has been designed to limit environmental impact in its manufacturing, usage, and recycling — an industry leader disrupting the industry by manufacturing batteries which are chemistry agnostic and serviceable.
"Getting established as a clean energy technology manufacturer was a long and hard process, but so worthwhile! We have so many requests and inquiries from potential customers that we are struggling to keep up," says Stacey, a hardware engineer. She explains that the system has the power to dramatically reduce global GHG emissions and end global energy poverty.
What are her words of wisdom for females starting out? "For other women entering this field I encourage them to stick with it, and try to leverage the opportunities available through supplier diversity programs," says Stacey, who is also a member of SheEO.
Helen Watts is senior director of global partnerships at Student Energy, the world's largest youth-led organization mobilizing 50,000 young people for a sustainable and equitable energy transition.
For over seven years she has worked and collaborated on a wide range of issues from the global energy transition, to safe and dignified human migration, to achieving our sustainable development goals by 2030.
She is an experienced public speaker, youth leader, program designer, and fundraiser. Watts, who attended the latest United Nations Conference of the Parties (COP26) and who recently participated as a panelist at Pollution Probe's Code Red Conference, recommends "getting real" about progress with climate action initiatives and targets, "widening the tent" beyond political circles, creating more accountability, and ensuring a more just distribution of resources in Canada and globally.
According to Watts, her experience growing up abroad  informed the career path she's now on. She was born in the United Kingdom, and while her home base was Ottawa, she spent time in India, Sri Lanka, and Ghana, attending international schools and learning about the  interconnectedness of the climate movement.
What is the next item on this young woman's ambitious to do list? Watts is currently working on a commitment to raise $150 million to launch 10,000 youth-led clean energy projects by 2030.
We hope you enjoyed these inspiring stories to mark International Women's Day 2022. Let's continue to encourage and celebrate women's involvement in the environment industry throughout the year.