The Circular Innovation Council is celebrating the growth of Circular Economy Month by launching a new website and new content. The improved website will help educate Canadians to grow their understanding of this new more sustainable model of consumption and provide information and resources to help them get engaged.
In line with its continuous dedication to delivering valuable resources and information, the Circular Innovation Council is thrilled to introduce expanded French content, improved accessibility, simplified navigation, and a user-friendly interface as integral components of their website upgrades. During the month of October, Canadians are invited to learn about the circular economy, celebrate individual and collective efforts, embrace circular solutions, and encourage others to take action.
The circular economy is a model of living that incorporates all of what Canadians value people, planet and prosperity. The circular economy breaks away from the current  take-make-waste model of living and helps us produce and consume in a way that protects  natural resources, reduces waste and carbon emissions.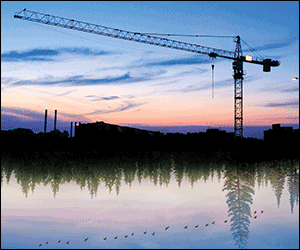 "The Circular Innovation Council is devoted to supporting Canada's transition to a circular economy. Through Circular Economy Month, we educate and engage all Canadians, whether through their work, at home or in their communities or to take action in their everyday choices," says Jo-Anne St. Godard, executive director of Circular Innovation Council.
"Circular Economy Month is an opportunity to demonstrate our shared values and celebrate a new way of living that considers our planetary limits. Meeting Canada's climate change commitments and economic goals requires big system changes actioned by all parts of our society. This campaign helps us understand the opportunity to shift our economy through the everyday choices we make."
Each week in October centres around a different pillar of the circular economy in order to educate and encourage understanding and action across Canada, with Week Three celebrating daily themes:
Week 1: Introduction to Circular Economy
Week 2: The Environmental Benefits of the Circular Economy
Week 3: Waste Reduction Week

Circular Economy Innovators Monday
Textiles Tuesday
E-Waste Wednesday
Plastics Thursday
Food Waste Friday
Sharing Economy Saturday
Swap and Repair Sunday

Week 4: Social and Economic Benefits of the Circular Economy
Circular Economy Innovators Monday is a new addition, acknowledging individuals and initiatives driving positive change towards a sustainable future in Canada. There is a dynamic community of organizations and businesses already dedicated to advancing the circular economy, fundamentally altering how resource management, waste reduction, and sustainable living are approached. From pioneering startups to well-established institutions, these innovators are leading the charge for change. Canadians are invited to join in celebrating and honoring these innovators who are driving circular progress in Canada by nominating them on social media for a "people's choice" award.
In collaboration with 2023 Champions (The Beer Store, CSA Group, TELUS, and Walmart), 2023 Partners, as well as various other delivery organizations from provinces and territories across the country, Circular Economy Month celebrates the individual and collective actions, commitments, and achievements towards a sustainable and prosperous future.
he organization is encouraging everyone to get involved and proclaim October as Circular Economy Month along with other businesses and government officials from coast to coast. Plan local events as an organization or individual, such as zero-waste challenges, recycling collection, clothing swaps, repair events and more. Share your involvement over social media using the hashtag #CircularEconomyMonth. Nominate Canadian circular economy innovators and innovations on social media using the hashtag #CEIMonday, and the shoutout could be featured on the new website and across the campaign's social media channels as a "people's choice" announcement.
For further information, visit circulareconomymonth.ca.