For the past two days Waste & Recycling Expo Canada brought together the waste, recycling and public works industries, from transportation, heavy equipment, composting and MRFs to construction, road safety, sustainability solutions and more. The event attracts more than 2,000 attendees and nearly 200 exhibiting companies worldwide.
This year's edition of the expo was held at the International Centre in Toronto, and included an informative and inspiring panel on "The Art of Influence" when it comes to communication about the circular economy.
Jo-Anne St. Godard, executive director of the Circular Innovation Council, kicked things off with a talk about the circular economy as a concept that is not just an environmental policy, but also an economic policy with great value. Specifically, St. Godard pointed to five business models of circularity.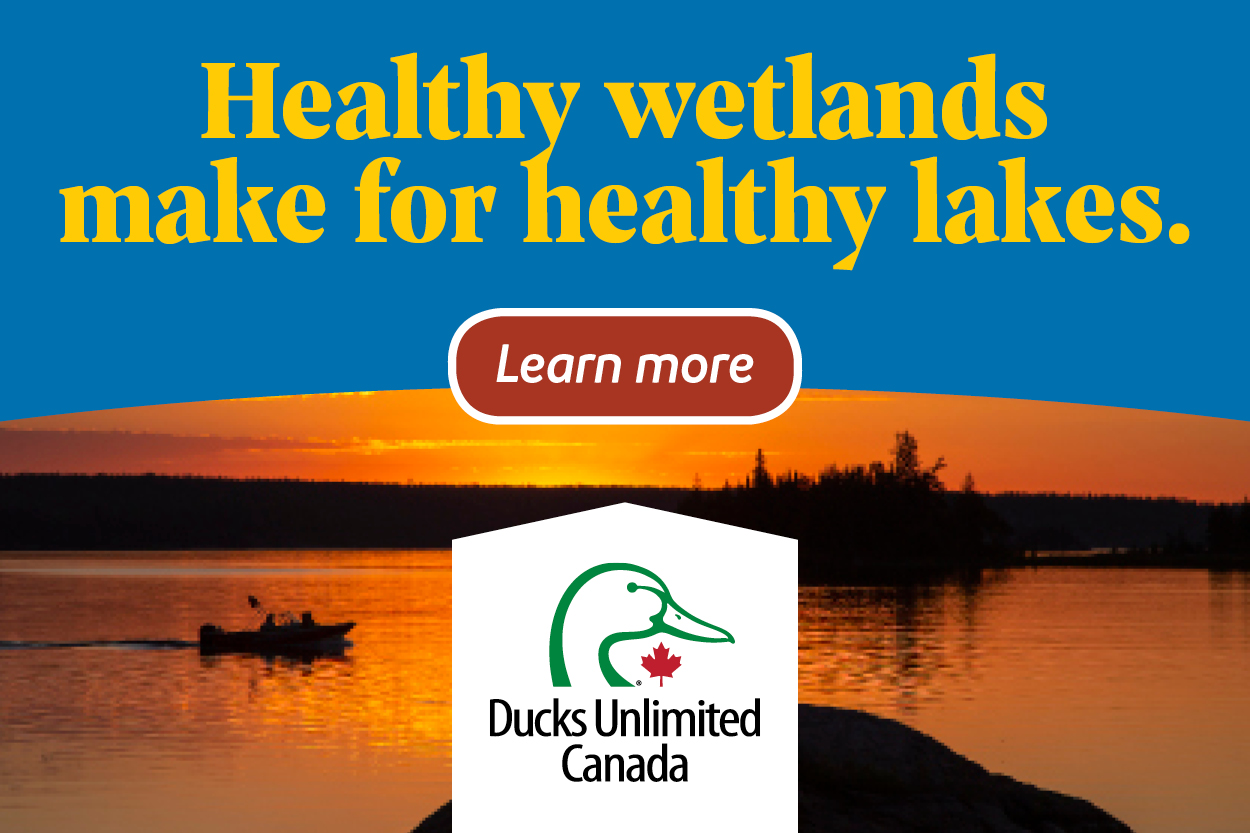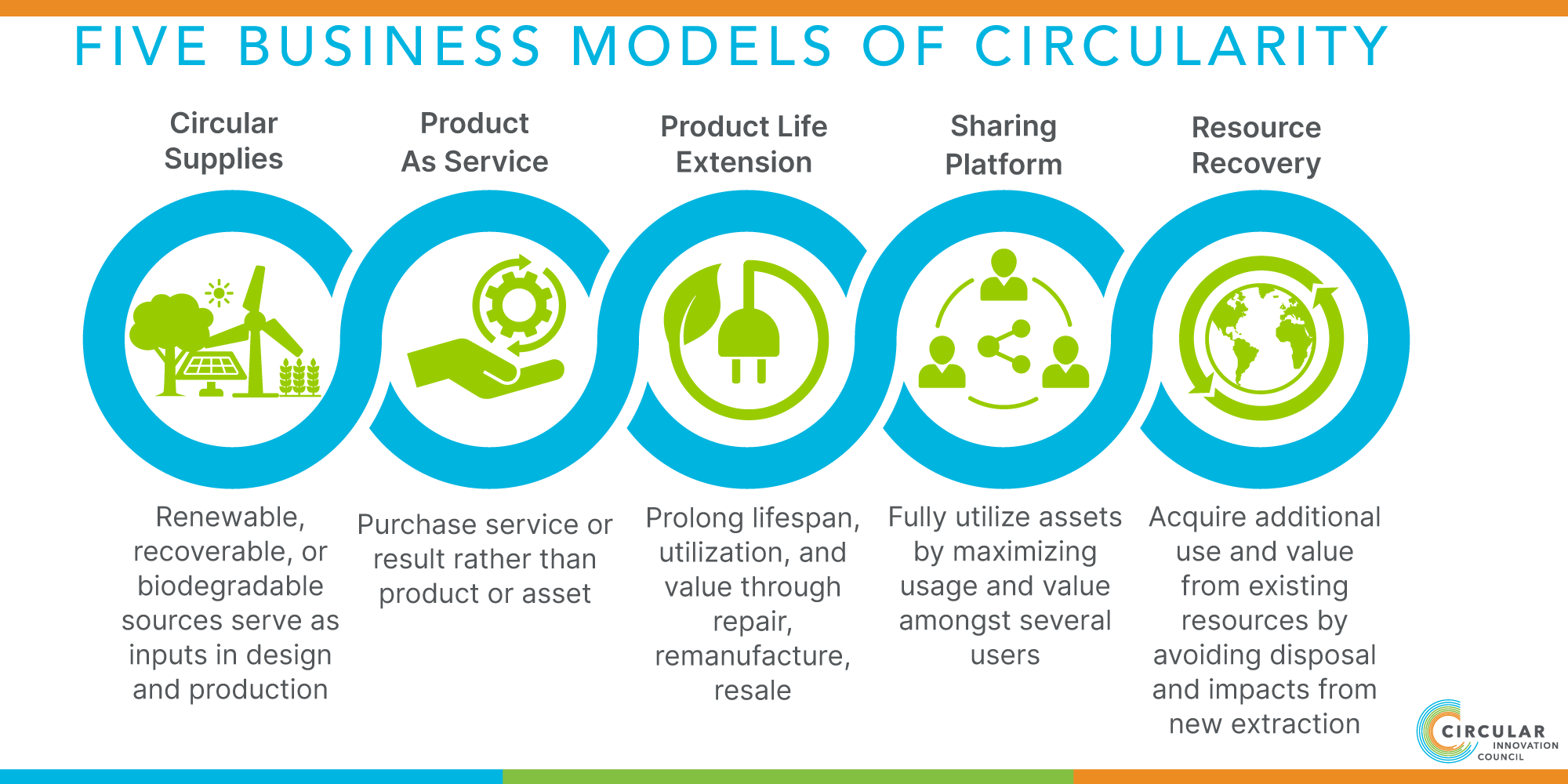 She also emphasized the need for effective education to engage the public to support circular solutions. Citing a Capterrra study from 2021, 40 per cent of 1,000+ surveyed Canadians were unfamiliar with the term "circular economy."
"There's a clear need to engage and educate and make the most of circular economy solutions," pointed out St. Godard. "Ideally, we will engage and empower with positive campaigns."
And with that, St. Godard announced a new campaign, introducing Canada's first-ever Circular Economy Month this October 2022.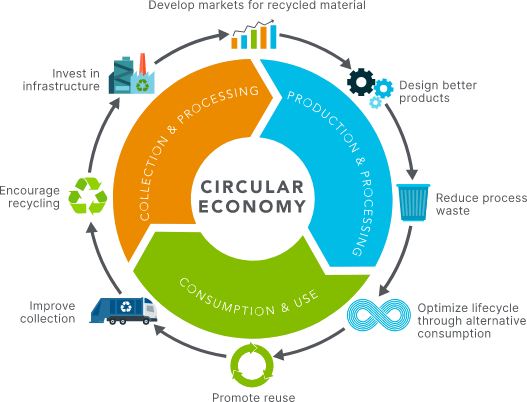 Emily Alfred, a senior campaigner with the Toronto Environmental Alliance, also brought perspectives on the potential for resource recovery. Despite her tough task of working with communities across Canada's largest city on boosting the recycling rates of multi-residential dwellings, Alfred announced the hopeful findings of a recent campaign that sought to address challenges to waste recovery.
The Zero Waste High-Rise Project is demonstrating creative, community-based solutions to waste issues in high-rise communities. After addressing the top reasons people weren't recycling properly (confusion over how to separate packaging, awareness of what waste goes in which bin, access to a variety of bins, etc.), Alfred and her team were able to report an impressive 25 per cent reduction of waste as a result of TEA's education campaign.
"The blame game misses the mark," said Alfred. "Inspiring stories are the most powerful way to motivate success."
Christi Souter, a digital marketing and communications manager with Emterra Group, also provided some lessons learned and practical advice for communicating about the circular economy. She is passionate about interacting with the public and with industry partners and joining industry initiatives such as the Canada Plastics Pact, which require innovation and collaboration.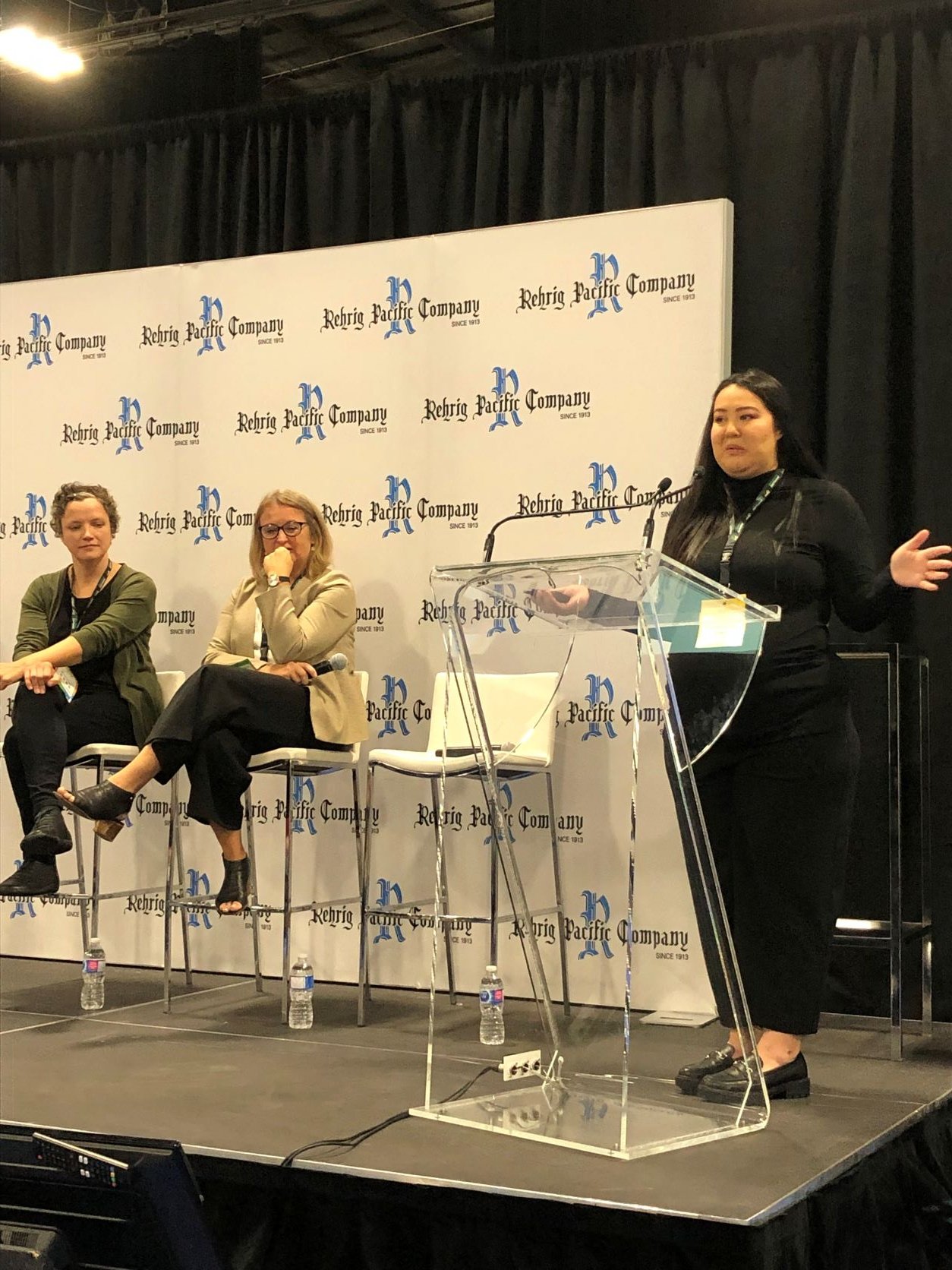 Christi Souter of Emterra Group emphasizes the greater efficacy of more authentic digital communications when it comes to messaging about the circular economy.
"We've gone through a huge shift in how we interact with the public in the past two years. Most of oud digital marketing updates were service oriented," said Souter, who explained that they were largely related to pick up delays and weather conditions. Not surprisingly, there was a low engagement rate.
"Now we are speaking to issues pertaining to the circular economy. This had led to many additional followers and many organic impressions (fresh eyeballs) at an impressive rate compared to competitors."
Souter also emphasized the effectiveness of being authentic in communications, providing information as well as humour and relatable stories.
Some key take-aways from the panel include the following:
Keep it simple – people are time pressed
Keep it positive – people want to be inspired, not blamed
Provide context and keep the audience in mind.
Repeat messages at least four times for maximum efficacy.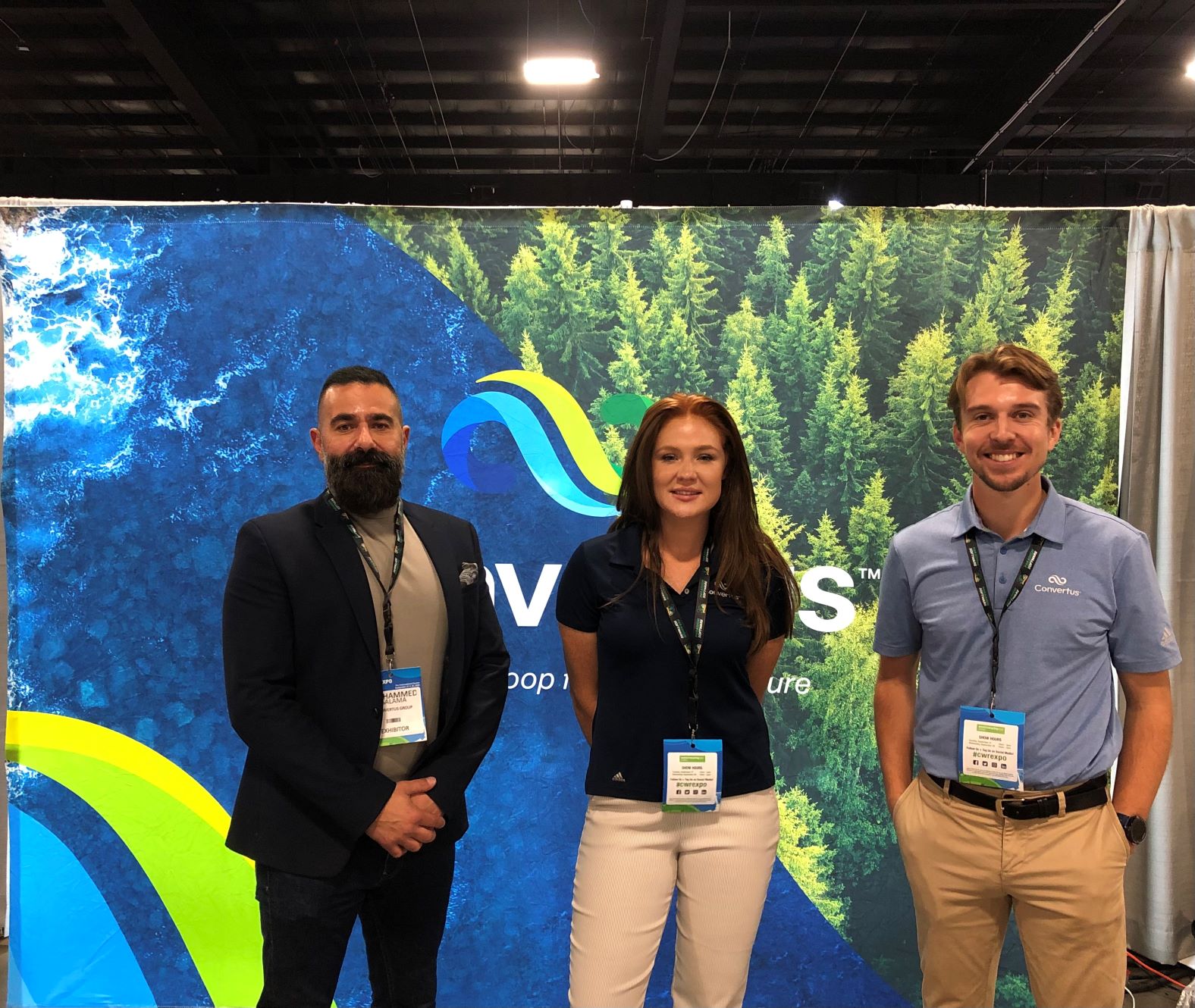 Mohammed Salama, Annie Ironmonger, and James Bruce of the Convertus Group.
In addition to informative panel presentations, the trade show floor provided an opportunity to network with exhibitors and attendees. One of the more popular booths was hosted by the Convertus Group, which partners with Canadian communities to divert high volumes of organic waste from landfill to help build more sustainable facilities. The company currently operated two facilities in London and Ottawa, and two in British Columbia. How does Convertus set itself apart from the competition?
"Convertus has the unique in-house ability to design, build, finance, operate, and maintain any type of organic waste treatment facility," said Annie Ironmonger, director of business development with Convertus Group. "Our mission is to continue to make a positive impact within the communities we live and operate."
Next year's event will be held on September 26 – 27, 2023. For further information on Waste & Recycling Expo Canada, visit:
https://waste-recycling-expo-canada.us.messefrankfurt.com/canada/