The City of Guelph is making strides toward its goal to achieve 100 per cent of its energy needs through renewable sources by 2050. The goal and approach reflect the community's and Council's prioritization of climate change mitigation.
In an information report, dated September 13, staff provided Council with an update on the City's energy performance in the 2019 Energy Conservation and Demand Management report. So far, the City of Guelph has achieved 23.6 per cent of its 100 per cent renewable energy goal. A key contributor to this has been the use of recovered biogas at the wastewater treatment plant, which reduces the need for natural gas and eliminates nearly 4.6 million kilograms of CO2 each year.
The report highlights key 2018 and 2019 projects that reduce greenhouse gas emissions and conserve both energy and water.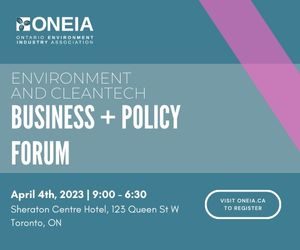 The report highlights some of the key projects completed in 2018. They include upgrades to LED lights in City facilities, optimized ice rink controls, replaced pumping systems for splash pads and wells, and retrofitted water heaters with high efficiency equipment. On their own, these projects save 561,000 kWh/yr of electricity, 11,300 m3/yr of natural gas, and 32,554 kg CO2 per year.
This year, the City is on track to upgrade nearly 13,000 non-decorative streetlights to LED with network controls. This will improve light quality, reduce operating and maintenance costs and reduce greenhouse gas emissions by more than 189,000 kg CO2/yr by saving 9,465,000 kilowatt hours of electricity annually. That's enough to power 850 homes.
The City is further reducing energy use and greenhouse gas emissions through pool and ice rink upgrades and the purchase of two zero-emission electric vehicle ice resurfacers.
The report comes days before the UN Climate Action Summit, where leaders from government, business, and civil society will come with plans to address the global climate emergency.
"The people who live and work in this city recognize that climate change is a crucial issue—we heard that clearly during our year of listening that informed our community plan," said Scott Stewart, the City of Guelph's chief administrator. "Because of that, it has become a priority of our organization's strategic plan. That means we're going prioritize work towards reducing Guelph's carbon footprint, sustainable design, and energy use."
More information about the City of Guelph's energy conservation and demand management projects is available here.