Two Lower Mainland companies are helping B.C. transition to a clean-energy future by advancing the use of hydrogen technology, creating jobs and supporting B.C.'s Hydrogen Strategy.
Bruce Ralston, Minister of Energy, Mines and Low Carbon Innovation, on a recent tour of Burnaby's Ballard Systems and Cellcentric said: "B.C. is home to many innovative clean-tech companies that are helping us grow as a leader in the hydrogen economy. We're seeing B.C. companies engaged in businesses that show how hydrogen will help us meet our CleanBC goals and create new high-paying clean-tech jobs throughout the province as well."
Ballard Power Systems, incorporated in B.C. since 1979, is a leading global provider of hydrogen fuel-cell products for sustainable transportation. The company has invested more than $1.5 billion in research and development to advance fuel-cell technology over the past 40 years. Ballard designs, manufactures and sells fuel-cell products that power zero-emission transit buses, trucks, ships, trains and other heavy-duty vehicles that contribute to emission reductions in hard-to-decarbonize sectors. Its heavy-duty fuel-cell power modules lead the industry in performance, durability and overall road experience.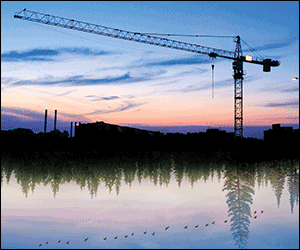 Cellcentric, a new partnership between Volvo and Daimler, brings 30 years of extensive experience in developing safe and efficient world-class hydrogen fuel-cell systems to be used flexibly in heavy-duty trucks and other commercial vehicles or for non-automotive application, such as an emergency power supply of critical facilities in data centres. Cellcentric's goal in development of its fuel-cell systems is zero emissions with the greatest efficiency as it aims to become a leading global manufacturer.
The B.C. Hydrogen Strategy provides a roadmap for how the province can be a world leader in the production, use and export of renewable and low-carbon hydrogen. Shifting away from fossil fuels is critical for achieving net-zero emissions by 2050. Hydrogen is a key practical solution to decrease emissions in hard-to-decarbonize sectors, like medium- and heavy-duty transportation.
Featured image: Solaris Urbino 12 hydrogen bus, powered by a Ballard fuel cell module (CNW Group/Ballard Power Systems Inc.)