Canada cannot expect to meet its 2030 emission reduction target and 2050 net zero goals without accelerated commercialization and adoption of cleantech, according to a new report released by Deloitte Canada. The report recommends that building a coherent commercial ecosystem requires an assessment of key requirements, including technical and market readiness.
Industry organizations across the country are stepping up to support the development and market readiness of cleantech to help meet emission targets and net zero goals. One of these is Cleantech Commons, a partnership between Trent University and the City of Peterborough to build a research park in Ontario. They are working on transforming 85-acres of unused farmland into a hub for collaborative cleantech research, innovation, commercialization, and entrepreneurship. The goal is to create an "innovative district" for next generation cleantech growth.
If you talk to Martin Yuill, executive director of Cleantech Commons, he'll tell you that Canadian cleantech has only tapped into a fraction of its market potential.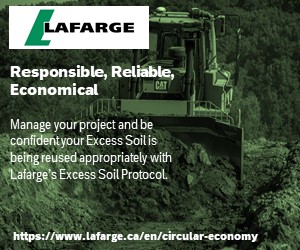 "While we are still 'under construction' building the research park infrastructure, we are, in the meanwhile, assisting some 60 really interesting, cutting-edge, and potentially disruptive Canadian innovators and entrepreneurs in the clean, green, and low-carbon space," explains Yuill.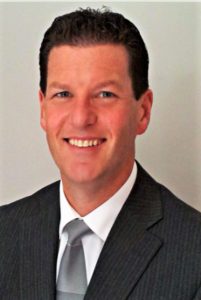 Martin Yuill, executive director of Cleantech Commons. Image credit: Cleantech Commons.
"Our focus is mainly on fostering cleantech innovation through collaborative industry/ academic research, propelling green innovation forward, helping take cleantech innovations to market, and creating value-adding partnerships to support our clients generate social impact."
One of the valuable programs that they offer is the recently launched Cleantech Commons' Cleantech Innovation Portal, which provides access to commercial opportunities for companies through a virtual marketplace that brings together city-builders, innovators, and investors to accelerate the impact of cleantech solutions across communities.
Cleantech Commons is also partnering with other like-minded organizations to provide additional programs, including:
The FoodShift program, in partnership with Bioenterprise Canada, supports the adoption of greenhouse gas (GHG)-reducing cleantech in Ontario's food and beverage processing sector;
The Advance-ON program, in partnership with GreenCentre Canada, provides unique services to start-ups in the sustainable chemistry and advanced materials sectors, driving their early-stage innovations to market faster so their businesses can raise the investment they need to scale and grow;
The BioCreate Program, in partnership with Ontario Genomics, provides opportunities for small- and medium-sized enterprises in the genomics and engineering biology space to commercialize their products and technologies faster;
The StrikeUP Canada program partnership aims to put women and Indigenous entrepreneurs at the forefront of Canada's economic recovery, by providing a forum for inspiration, growth, mentorship, and financing; and,
The Rain It In program partnership provides post-secondary students an opportunity to collaborate to solve real-world problems by creating innovative solutions that will mitigate the impacts of intense rainfall events and flooding caused by climate change.
The Ones to Watch
What kind of growth does Yuill predict in the next few years and which areas of the sector will likely see the most activity?
"I anticipate significant growth and investor interest in technologies associated with the traditionally hard-to-decarbonize areas, such as construction and the built environment, transport, and agriculture, as well as in some of the new scientific frontiers, such as synthetic biology, genomics, bioengineering and bioproducts, green hydrogen, and carbon capture."
Which up and coming companies are worth watching right now? Here are some of Yuill's suggestions:
Bio Graphene Solutions (Toronto, Ont.) manufactures graphene from biomass, by converting organic material (biochar) into numerous applications, with a primary focus on the concrete and asphalt industries.
Carbon Upcycling Technologies (Calgary, Alta.) produces carbon dioxide-enhanced concrete additives that are used to lower the cement content of concrete, while providing additional improvements to strength and durability.
Carbonix (Fort William First Nation, Ont.) develops advanced materials for environmental, energy storage, catalysis, and purification markets.
CircuitMeter (Woodbridge, Ont.) produces metering technology that enables energy management measurement of circuit level electrical consumption data in real time combined with cloud-based analytics.
Cypher Environmental Limited (Winnipeg, Man.) is a global environmental solution provider for dust control and road stabilization.
Mitrex – Integrated Solar Technology (Etobicoke, Ont.) develops aesthetically pleasing solar panels to be directly integrated into building façades.
Noblegen Inc. (Peterborough, Ont.) creates food ingredients and products out of naturally occurring micro-organisms by fermenting cells into edible, nutrient rich biomass.
Provectus Enterprising Inc. (Toronto, Ont.) produces recycling waste streams to create a circular economy and curb GHG impact.
Psigryph Inc. (Kitchener, Ont.) and its patent-pending Nanopect is a plant-derived, biodegradable, non-toxic food technology that allows for delivery of nutrients in food and pharmaceuticals for humans and animals, as well as biopesticides that are non-toxic to the environment.
RainGrid Inc. (Toronto, Ont.) provides Artificial Intelligence (AI) and Internet of Things (IoT) aggregated rain grid network systems to create resilience for flood and drought adaptation.
Sentry Water Monitoring & Control Inc. (Charlottetown, P.E.I.) monitors water quality in real-time and has developed a sensor that is built to live in difficult conditions.
SixRing (Calgary, Alta.), a division of Fluid Energy Group®, is commercializing and scaling a break-through technology to bring low carbon intensity biofuels, including sustainable aviation fuel, to market.
Wisertech Solutions  (Vancouver, B.C.) and its Sunflower line of sun-tracking solar panels provides a high-efficiency, scalable solution for electrical and thermal green energy acquisition.
Green funding opportunity 
The aforementioned GreenCentre Canada is now accepting applications for the next cohort of the "Advance-ON" program. The application portal welcomes applicants from cleantech start-ups and SMEs from across southern Ontario. Successful applicants will benefit from a technical development project valued at $50-100k. The application deadline is February 13, 2023.
Learn more about the "Advance-ON" program here.
Featured image credit: GreenCentre Canada