The governments of Canada and Quebec have announced investments of nearly $3.6 million for Propulsion Québec, Quebec's industrial cluster for electric and smart transportation, to help innovation in Canada's mining industry.
"We are very pleased to support this electric heavy vehicle project that shows great promise for the sustainable development of the mining industry," said Jonatan Julien, Quebec Minister of Energy and Natural Resources and Minister Responsible for the Côte-Nord Region. "As part of our strategic vision for mining development, we are looking to prevent and mitigate environmental impacts. This collaborative project, supported by Société du Plan Nord, will certainly help in achieving this objective."
This investment will support the design and development of an electric propulsion system for a 40-ton mining truck, along with a battery solution technology and a fast-charging infrastructure adapted to mining operations. The project has the potential to eliminate the burning of more than 80,000 litres of diesel annually per vehicle, eliminating more than 220 tons of greenhouse gas (GHG) emissions.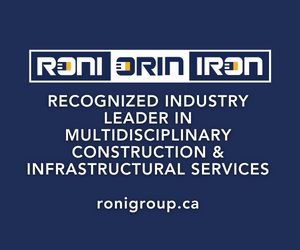 The solutions developed will be tested and validated in real-world conditions in a quarry in Val-d'Or as well as in the facilities of the Nouveau Monde Graphite mine in Saint-Michel-des-Saints, a forward-looking mining company planning to build Canada's first all-electric open-pit mine. The project brings together co-founding partners Propulsion Québec, the Innovative Vehicle Institute (IVI) and the National Research Council of Canada (NRC), in collaboration with Adria Power Systems, Dana TM4, Fournier & Fils and Nouveau Monde Graphite.
"To overcome the climate challenge, we need to replace fossil fuels with hydroelectricity as much as possible. I therefore commend the commitment shown by the partners in this project to create the first 100-percent electric heavy vehicle to be used in open pit mining," said Benoit Charette, Quebec Minister of the Environment and the Fight Against Climate Change. "We are pleased to support this project that falls perfectly in line with our government's vision to electrify the Quebec economy, the transportation sector in particular, with the dual objective of reducing our greenhouse gases and stimulating our economy."
The $2-million federal investment for this project is provided by Natural Resources Canada's Clean Growth Program — a $155-million investment fund for clean technology research, development and demonstration in Canada's energy, mining and forest sectors.
Featured image: Mining industry facilities in Val-d'Or, Quebec.