The Government of Canada has launched consultations to develop Canada's Clean Electricity Standard (CES) and drive progress towards a net-zero electricity grid by 2035. Work on clean electricity will also be key to reaching Canada's ambitious and achievable emissions reduction target of 40 to 45 per cent below 2005 levels by 2030 and net-zero emissions by 2050.
Canada already has one of the cleanest electricity grids in the world, with 82 per cent of the electricity that Canadians use coming from non-emitting sources ⁠— and Canada is well positioned to keep leading. Exciting new developments include everything from Canada's largest solar farm in Alberta's Vulcan County to one of the world's largest battery-storage energy projects in Haldimand County, Ontario, and the construction of Canada's largest biofuel plant in Regina, Saskatchewan.
"The majority of Canadians already depend on clean, reliable electricity to power their everyday lives. Thanks to our progress in phasing out coal, Canada is ready to take the next step in fighting climate change by developing an electricity grid that is net-zero emissions," said Steven Guilbeault, Minister of Environment and Climate Change. "This is a key part of our government's plan for a healthy environment and healthy economy. I look forward to working with provinces, territories, Indigenous leaders, industry, environmental organizations and other Canadians to put Canada on the path to be fully powered by affordable, reliable, and clean energy."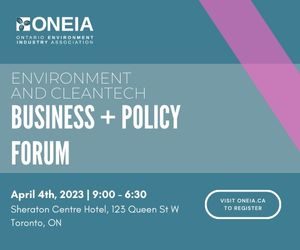 Moving to a net-zero grid by 2035 will create significant economic opportunities and jobs for communities across the country. Globally, it will allow Canada to continue leading in a highly competitive field. Similar to other important regulatory initiatives, a Clean Electricity Standard will send clear market signals to encourage investment in the clean technologies needed to move Canada's electricity sector forward to a sustainable future. The Government of Canada stands ready to invest when and where possible to support our partners in this transition.
The development of a Clean Electricity Standard must be a collaborative process between the federal government, provinces, territories, Indigenous groups, utilities, industry, and interested Canadians. This inclusive approach supports the competitiveness of the economy by providing a clear basis for provinces and territories to plan and operate their grids, while continuing to deliver reliable electricity to Canadians and keeping costs for households and businesses affordable.
Those interested are invited to submit comments on the Clean Electricity Standard discussion paper by April 15, 2022.
For further information, visit: