Li-Metal Corp., a developer of lithium metal and lithium metal anode technologies critical for next-generation batteries, has successfully completed its first lithium metal production at the company's lithium metal piloting facility in Markham, Ontario.
Domestic lithium metal production capacity is essential for the development of a sustainable supply chain for next-generation batteries. Conventional lithium-ion battery anodes do not contain lithium metal and the supply chain depends heavily on materials such as graphite, which presents energy density and sustainability challenges. Li-Metal's successful demonstration of lithium metal production from carbonate further advances the Company's vision to establish North American based lithium metal production capacity that next-generation battery developers can leverage. Additionally, this milestone will allow the company to secure its own supply of lithium metal for its anode production, in order to implement its vertically integrated business model.
"We are thrilled to have successfully produced lithium metal demonstrating that our patented technology can produce this highly valuable and strategic material," said Maciej Jastrzebski, co-founder and CTO of Li-Metal. "This marks a major milestone for Li-Metal as we work toward scaling our vertically integrated anode production operations. This is an important precursor to establishing commercial scale metal production and we believe it is the foundation for cost-effective and more sustainable lithium metal production in North America."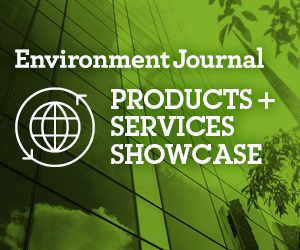 According to Jastrzebski, Li-Metal Corp. is one of the first internationally to produce lithium metal directly from lithium carbonate at this scale. "The ability to produce metal from carbonate is a metallurgical process breakthrough and we are pleased to have accomplished this in Canada."
The production of lithium metal directly from lithium carbonate removes the need for corrosive lithium chloride feedstock material which consequently eliminates the production of chlorine gas encountered in conventional lithium metal production processes. This reduces the environmental impact of Li-Metal's lithium metal production and minimizes the need for costly treatment equipment, enhancing cost-effectiveness of the cleantech.
Li-Metal was recently granted a patent for the production of lithium metal from carbonate, which further supports its growth strategy for its sustainable lithium metal business.
Li-Metal plans to continue running piloting campaigns on the company's pilot scale process to refine the product quality and process economics in preparation for commercial deployment. This is in parallel to advancing work on the engineering study for a commercial-scale lithium metal facility and exploring opportunities for sale of lithium metal into the next-generation battery industry and conventional lithium metal markets.
Lithium-ion battery (LIB) adoption has grown exponentially due to its use in a wide variety of applications, including consumer electronics, energy storage facilities, and electric vehicles (EVs). However, conventional LIB chemistry has many limitations and is unable to meet the increasing range and energy density demands of EVs and advanced battery powered applications, such as electric aviation.
Currently, more than 90 per cent of the lithium metal produced globally is concentrated in China, according to Benchmark Mineral Intelligence. Li-Metal continues to progress its plans to commercialize its patented lithium metal production technology to meet the accelerating domestic demand for this material.
The battery industry has been primarily focused on the cathode to date. However, battery anodes have been overlooked and Li-Metal anticipates this market segment is expected to exceed $40 billion by 2035.
For further information on lithium-ion batteries and their contribution toward electrification, click here.
Featured image credit: Li-Metal Corp.