The theme of love is always present in the David Suzuki Foundation's collective work to curb climate change and protect the planet. Love for children and grandchildren. Love for the forests and ocean. Love for pond hockey. It's love that drives action.
Today provides an opportunity to share this love and help protect pollinators that face habitat loss, toxic pesticides, climate change and massive declines in the plants they need to survive and thrive. The David Suzuki Foundation is urging Canadians to help combat environmental challenges of pollinators by sending a Valentine's Day e-card.
The proceeds from card donations will be used to achieve the following: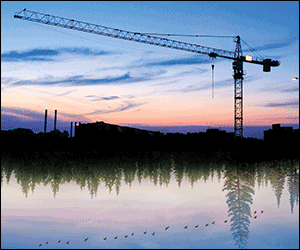 Urge the government to ban neonic pesticides.
Train volunteer Butterflyway Rangers to create highways of habitat in their neighbourhoods.
Provide free Butterflyway kits to schools in select cities.
Support citizen scientists learning more about bees and butterflies in Canada.
Inspire people countrywide to plant pollinator-friendly wildflowers where they live.
The Butterflyway Project is a citizen-led movement growing highways of habitat for pollinators across Canada. Wild pollinators such as butterflies, bees and birds are crucial to human survival. Climate change and widespread pesticide use are compromising their habitat and food sources. Butterflyway Rangers help plant native wildflowers in and around their neighbourhoods, and encourage communities to plant and maintain pollinator gardens.
The varieties of e-cards are as follows:
Pollinator wildflowers – Bees and other insects pollinate plants that contribute to healthy diet. They also play a significant role in quality of life. They are responsible for certain medicines, clothing and construction materials, as well as recreational and cultural activities.
Balloon bear- Grizzly bears are a "keystone" species — an essential part of a healthy ecosystem. They aerate soil by digging for nuts and roots, and disperse plant seeds they consume. They also help distribute nitrogen-rich nutrients across the forest floor.
Beluga love – Seven populations of belugas live in Canadian waters. About 900 are in the St. Lawrence River year-round, ranging only a few hundred kilometres. Through partnerships, research and advocacy, protection can be provided for biodiversity in Canada's coastal waters.
Charitable receipts will be provided. To purchase e-cards or for further information, click here.
Featured image and e-card art by Crystal Smith.