The wildfires have been burning, too many towns have been flooding, and the permafrost in the north is melting. Canadians are more motivated than ever to make a change and do better to manage environmental impacts, and the federal government is underway with an accelerated plan to reduce greenhouse gas emissions through strengthened climate action initiatives.
New measures include implementing decarbonization strategies across the country, capping and cutting oil and gas sector emissions, reducing methane emissions, eliminating fossil fuel subsidies, and implementing an electricity grid with net-zero emissions.
As industry leaders begin to navigate the amplified climate action, with the goal of achieving net zero emissions by 2050, Canadians must prepare the path forward and transition to a low-carbon economy or risk falling behind global markets.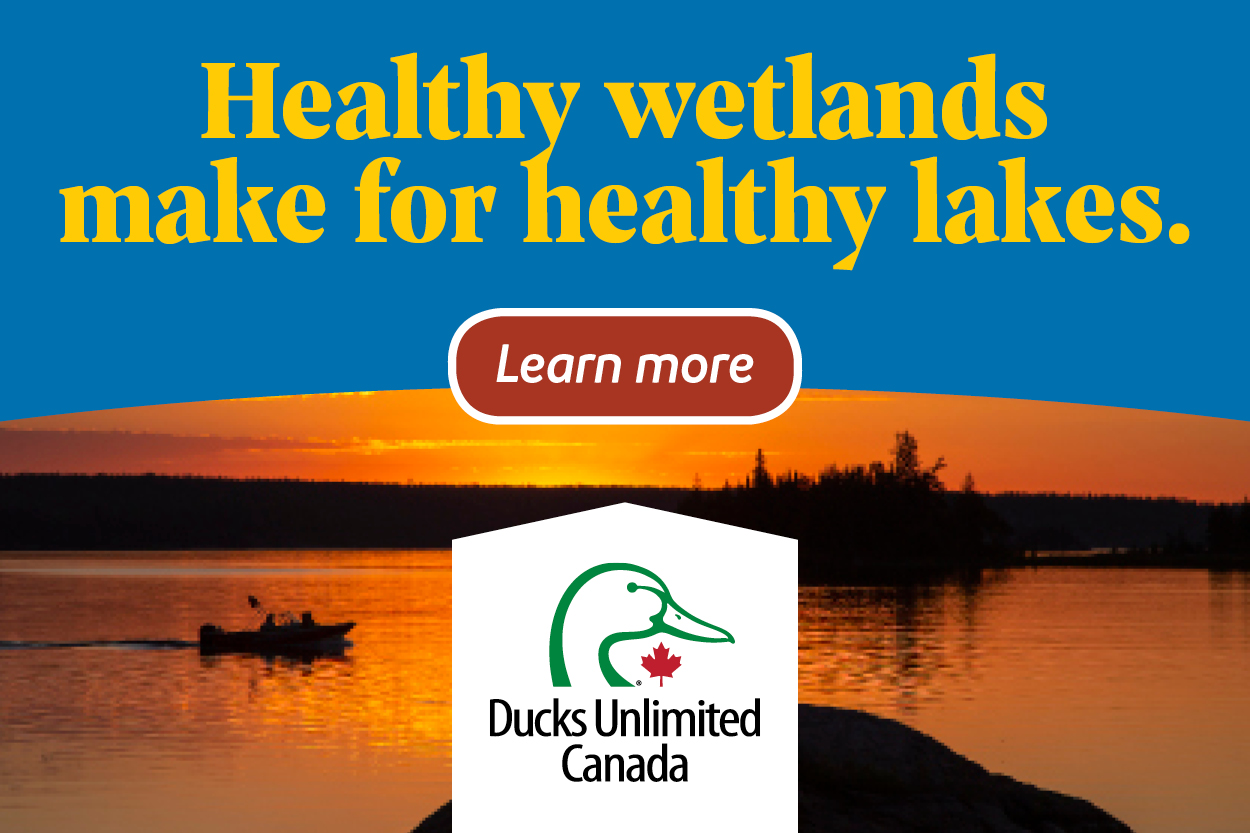 With this in mind, Environment Journal recently kicked off the inaugural EnviroExchange webinar series with a panel of leading industry experts who exchanged their opinions on the latest environmental polices and economic incentives to tackle climate change, and what we can expect in 2022. The informative conversation provided insightful perspectives into international strategies, national developments, and emerging initiatives in the public and private sector.
It also provided a candid revelation into the perceived state of progress in decarbonizing Canada. Is Canada living up to its climate action commitments? Our poll indicated that a whopping 83 per cent of webinar attendees said we are not.
The EnviroExchange panel on February 8, 2022 featured the following:
Mel de Jager of WSP Canada, Corinne Lynds of Actual Media (moderator), Tej Gidda of GHD, Rick Smith of the Canadian Institute for Climate Choices, and Katie Sullivan of the International Emissions Trading Association.
International action on climate change
Moderator Corinne Lynds kicked things off by asking about the groundbreaking United Nations Climate Change Conference (COP26) held in Glasgow in late 2021. There were many environmental wins achieved at the conference, including approval of Article 6 on international emissions trading, Canada's commitment to phase out fossil fuel emissions two years earlier than G20 partners and the new cap on the oil and gas sector. But the concern about meeting Paris Agreement targets remains.
Katie Sullivan is managing director at the International Emissions Trading Association (IETA), a global business voice on market solutions to tackle climate change. She works around the world across various sectors to help create the markets that drive decarbonization and unlock private capital at scale.
Sullivan was pleased with the support that Article 6 received. "We finally have an integrity framework and some guidance for countries to be able to cooperate using carbon markets, international carbon markets, to help reach their NDCs or enhance that level of climate inhibition going forward."
She also pointed to the flurry of announcements on finance and nature-based solutions and methane, and the massive public pressure and scrutiny that was welcome with civil society. Sulllivan said it was great to have the United States was back at the table, though she also cited the geopolitical tensions with Japanese president Shinzo Abe and Russian president Vladimir Putin not joining the climate leader summit.
"Now is delivery time, not just for Canada, for many, many other countries. So proof is going to be in the pudding," said Sullivan. "And it is game on for the emission reduction plan."
"The unprecedented level of bilateral and multilateral pledges and initiatives that were announced was a big, big deal," emphasized Sullivan, who noted that it wasn't just government support, but also corporations and the investors that made a big difference. For example, the Glasgow Financial Alliance on Net-Zero and its $130 trillion in assets.
Federal action on climate change
The Canadian Institute for Climate Choices (which is now known as the Canadian Climate Institute) has identified nine ways to take federal action on climate change to the next level in four priority areas: building resiliency, cutting carbon emissions, driving clean growth, and mobilizing investment in climate solutions.
"I think this is going to arguably be the most important year in Canadian history when it comes to carbon reduction and moving climate change progress forward," said Rick Smith, president of the Canadian Climate Institute.  "I'm really optimistic about what we're going to see in our country in 2022, in terms of tangible progress across a range of climate policies."
Smith highlighted some key areas signaling climate policy momentum:
the release of the federal government's first 2030 emissions reduction plan (expected in March), which will provide critical detail on the new national climate change law and net zero strategy and the first ever framework for emissions trading;
the release of the national adaptation strategy in the fall, the result of a joint ministerial task force on lessons learned from increasingly frequent extreme weather phenomena in terms of updating flood mapping and updating standards for infrastructure resilience;
research and modeling for climate change risk disclosure that includes publicly traded companies demonstrating tangible, measurable net zero commitments and aligning their investments with net zero as an imperative in terms of competing successfully.
"Canada needs to get a move on requiring our markets to measure up to emerging best practices globally," said Smith.
Growing opportunities for the green economy
The federal plan is supported by an initial $15 billion in investments. Most recently, a $200 million investment was launched as part of the Low Carbon Economy Fund Champions stream. How are corporations gearing up for the climate realities ahead and how are they leveraging public and private investment opportunities?
Mel de Jager, vice president of climate change resilience and sustainability with WSP Canada, a global advisory and engineering consulting firm with a significant presence in Canada, has an informed perspective on the matter.
De Jager leads a national team of climate change and sustainability advisors and consultants that work across a wide variety of sectors, primarily delivering expertise and services for climate risk and opportunity, decarbonization, ESG, and sustainability strategy more broadly. She is also the market sector lead for ESG and climate change more broadly within the organization, working to drive strategy for climate change and ESG throughout the wider organization, both locally as well as globally.
"There has been a fundamental shift. In previous years, the conversation around climate change and sustainability has somewhat been peripheral to the projects and to the strategies," recalled de Jager. "But now we're seeing that it is much more a core driver and a focal area of the projects in many organizations."
She points out that there were early adapters who were ahead of the curve. In many cases they are engaged in some very detailed analysis and strategy development to help them decarbonize and accurately assess their climate risk.
"The conversation is shifting quite quickly from what is the risk to what is the opportunity?" noted de Jager. "There's no one size fits all. Every organization's going to be different."
Implementing decarbonization strategies
The recognition and drive for decarbonization policies and strategies is leading to a more consolidated approach to decarbonization at the facility level. Tej Gidda, GHD's global leader for Future Energy, is focused on developing these ideas at an implementable level and elevating assets in the spaces of carbon capture and hydrogen, renewable natural gas, conventional renewables, and offshore wind projects around the world.
"I think Net-Zero gets us to some steady state over time. But what's beyond that? And I think we need to be creative about what that solution is from an engineering standpoint," said Gidda.
He emphasized the importance of sharing information about early net zero adapters, such as the City of Toronto, and how sharing experiences and successful strategies will help inform and guide other municipalities and organizations.
As an adjunct professor at the University of Waterloo, Gidda also has an incredible amount of enthusiasm for educating young professionals and for supporting their learning journeys.
"I would love to see university curriculums have a little bit more about sustainability and what this actually looks like and what this looks like as they come out of school," said Gidda. "The will is certainly there amongst the young people coming out. I think we need to enable more modern training and more prioritization in the curriculum to make sure they're fully equipped [for future developments]."
There was a clear consensus that there's a shortage of civil engineers and environmental engineers with the necessary expertise to develop net zero projects. Gidda pointed to the need to transition those who have been involved in the oil and gas space as the economy adapts to hydrogen and renewables. De Jager also pointed to the need for more climate specific expertise, for example, consultants to help address the carbon component. In addition, Sullivan pointed to the "massive shortage" in the analysts and assurance financial compliance, such as risk managers.
"It's really critical to have, and to keep, the next gen army of environmental professionals and experts," said Sullivan.
Meanwhile, Smith turned the climate skills discussion into a broader discussion about communicating climate science.
"Whenever people find out that I work on climate change for a living, pretty much the first question I always get is some variation of, is it true that we're all screwed and what can we do about it?" said Smith. "There's just an enormous amount of anxiety out there with respect to climate change and what the solutions are."
Smith said we not only need to prioritize how we conduct education in the climate space, but we need to infuse into I with the notion that solutions are possible. "In fact, solutions are already occurring. Yes, we need to do more but there's a trajectory to this thing that we can get on top of."
"As professionals and as opinion leaders in this space, I think it's really important for us not just to highlight the importance of doing something and highlight the fact that we're behind the eight ball, but also highlight the fact that solutions are possible, and this is what they look like," said Smith.
And with the increasing amount of capital available for green projects, pointed out de Jager, there's an "enormous opportunity" for Canadian companies to leverage the adoption of these ESG and Net-Zero solutions.
Gidda added that having responsible plans for achieving those targets is really important. He said that many need help answering the following question: "What does an implementation plan to get to your goal really look like relative to your existing assets and your budget?"
We look forward to continuing this important conversation on the decarbonization of Canada. Hopefully next time we have a poll on the progress of hitting climate action targets, the vote of confidence will be higher.
To view the entire EnviroExchange video, click here.
For further information about future EnviroExchange webinars, visit:
Featured image credit: Shutterstock.