Chief executive officer of Enerkem, Dominique Boies, announced the creation of the position of chief operating officer and the appointment of Luc J. Messier to this position. Messier will be responsible for all technical, engineering and project delivery operations as well as the company's supply chain.  His mandate will cover the national and international markets where the company is active, helping to accelerate the deployment of its disruptive technology.
Enerkem has developed a breakthrough technology to produce, from non-recyclable waste, circular chemicals and advanced biofuels intended for hard to decarbonize sectors, such as sustainable aviation and marine fuels. Headquartered in Montreal, Quebec (Canada), Enerkem operates a full-scale commercial demonstration plant in Edmonton, Alberta, as well as an innovation centre in Quebec. A large-scale commercial facility is currently under construction in Varennes, Quebec. The company was recently included in the Corporate Knights Inc. inaugural Future 50 Fastest-Growing Sustainable Companies in Canada ranking.
Messier joins Enerkem with an impressive professional background and extensive international experience.  Since 2015, he has been president of Reus Technologies LLC, a Houston, Texas-based company focused on investment and development of technology companies.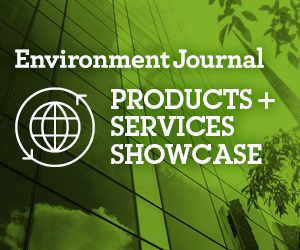 For over 20 years, he has worked at a high level with leading multinational companies.  He was senior vice president of projects and aviation and chief procurement officer at ConocoPhillips, a multinational energy, oil, gas and petrochemical company. There, he led the implementation of a new project management structure for numerous mega-projects around the world. He also developed expertise in the area of sustainable development and safety and improved the company's supply chain.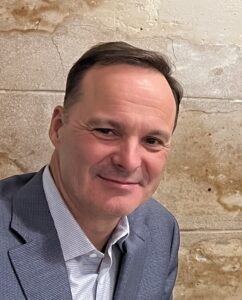 Luc J. Messier, chief operating officer of Enerkem.
Previously, Messier worked for Technip, one of the world's largest engineering and construction companies specializing in petrochemicals and oil and gas development. As chief executive officer of Technip, based in Houston, he managed the North American operations of the company with over 1,200 employees.
At Bouygues, he led major construction projects for transportation infrastructure in Hong Kong, South Africa and Mozambique. He was also CEO of the Bouygues Construction subsidiary in Hong Kong. At Pomerleau Inc. he held command positions on several major projects in Quebec, including LG-1 and the Alouette and Reynolds smelters in Sept-Îles and Baie-Comeau respectively.
He has served on several boards and is still active on those of Sodexo, Bird Construction and Greenfield Holdings.
"A multilingual French-speaking Quebecer and graduate of the University of Sherbrooke, Luc has operated at the highest levels of some of the world's best-known multinationals in sectors related to Enerkem," said Boies. "The new COO who joins us is a results-oriented, team player. He has demonstrated exemplary leadership, which is well reflected in the various stages of his career, spanning 26 countries and five continents.  In addition, as a civil engineer by training, he joins Enerkem with an unparalleled reputation and first-hand experience of sustainable development and the energy issues of the day."
Featured image: The Enerkem plant in Edmonton, Alberta. Credit: Enerkem.