In partnership with the Ontario Environment Industry Association (ONEIA), we are pleased to offer a joint invitation to the annual Environment and Cleantech Business + Policy Forum being held virtually May 11-13, 2021. Attendees will include business leaders from across the environment and cleantech sector, senior government policymakers, and financial and investment executives.
The Environment and Cleantech Business + Policy Forum will offer:
Keynote and panel presentations on the state of investment and business conditions in our post-COVID world
A chat with Ontario Deputy Ministers Giles Gherson, MEJDTC (Ministry of Economic Development, Job Creation and Trade) and Serge Imbrogno, MECP (Ministry of the Environment, Conservation and Parks)
Remarks from federal and provincial ministers
Presentations from some of Canada's emerging environment and cleantech entrepreneurs via our annual QuickPitch competition
And matchmaking networking opportunities with more than 150 attendees
Our popular Policy Roundtables will be hosted May 4-7 in the week leading up to the Forum. Hear the latest from government representatives during these "off-the-record" discussions on sector specific topics including water, excess soils, climate change, brownfields, resource recovery and organics. NEW this year we have added PFAS (Per- and polyfluoroalkyl substances) and green infrastructure roundtables!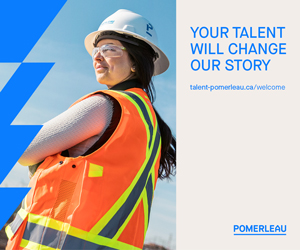 DATE: May 11-13, 2021
TIME: 12:00-2:00 daily
COST: Tickets from as low as $75 for ONEIA-members
Policy roundtables will take place May 4-7, 12:00-1:30 and 2:30-4:00 each day.
For a detailed schedule, visit: https://www.oneia.ca/event-4207543
Featured image: A wind turbine outside Liberty Grand Entertainment Complex in Toronto, Ontario. (Creative Touch Imaging Ltd./NurPhoto via Getty Images)