The Ontario Environment Industry Association (ONEIA) has been serving as the advocacy and public policy voice of the province's environment and cleantech sector since 1991. Members help environmental companies work together to develop business opportunities and create a policy climate that better supports their vital work.
Today ONEIA Executive Director Alex Gill provided Environment Journal with his views on upcoming trends and valuable opportunities for the Ontario environment space in 2020.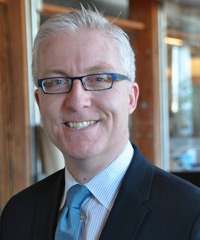 Alex Gill has been working in the environment field for more than
two decades and has been working with ONEIA for 15 years.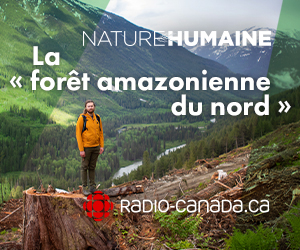 Building Blocks
My first exposure to the environment field was when, fresh out of university, I worked on the federal Green Plan in the latter days of the (Brian) Mulroney government. In the years that followed I worked for a number of different non-profit organizations, including the Ontario Society of Professional Engineers and Imagine Canada. I joined ONEIA as its part-time Executive Director in 2005 as part of an overall practice that included social change projects across Canada, teaching at Ryerson University and starting its social business incubator, and international work to promote entrepreneurship through the G20 Young Entrepreneurs' Alliance.
Maximum Impact Mandate
My mandate for ONEIA is to make a maximum impact in two key areas – advocacy and business networking – with modest financial and volunteer resources. And in that respect I think we are succeeding, as ONEIA has more impact than many organizations that are several times our size.
Special Projects in 2020
Participating in the Provincial Panel on Climate Change will take up a significant portion of my time in 2020, as it's important that the voice and potential of environmental businesses are heard as part of that discussion. We also have to continue our engagement with the various ministries that regulate our sector as they are developing or have already released new policies in areas such as brownfield redevelopment, waste management, infrastructure renewal, etc. With so much on the line when it comes to the environmental business sector, our members are in a continual dialogue with government to ensure policies encourage business is part of the solution. And we will, of course, continue to offer our regular event series for those who work in the sector and want to develop their businesses. This includes our Curling Bonspiel and Annual General Meeting in February, our Business and Policy Forum in April and our Go Green on the Green Golf Day in July.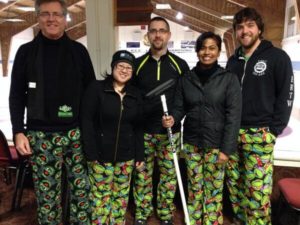 ONEIA and Biorem are hosting the 2020 "Break the Ice, on the Ice" Curling Bonspiel
for a fun afternoon of curling and networking.
Trends in the Environment Industry
The industry has had to adjust to a lot of political uncertainty, with the election of a new provincial government (18 months ago) and a minority federal government (in November).  Political uncertainty sends a negative signal to businesses, so hopefully now, we will see some certainty in the policies coming from both levels and that will allow environmental businesses to get on with what they do best: developing solutions to our environmental problems that create wealth and jobs in the process.
The ongoing creativity of those entrepreneurs and business people in the environment and cleantech sector continue to amaze and excite me. A few years ago, we added pitch competitions into our major events – and each year the ideas, the creativity and the potential impact of those early-stage businesses just gets better. What concerns me though is that we aren't sharing that hope with enough people. More and more people are concerned about the environment and climate change but they're also feeling a rising sense of hopelessness.
Mark Your Calendar
Our annual Environment and Cleantech Business and Policy Forum on April 21 is a "must-attend" for those who work in our sector, sell services to environment or Cleantech companies, or work in a regulatory or financial capacity related to it. For the past eight years we've held it in downtown Toronto and it offers a focused, one-day program with sessions on markets, investment and high-level discussions with policymakers – as well as excellent business networking.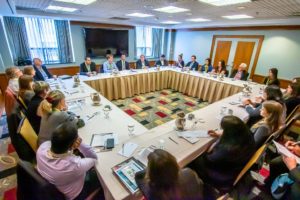 The annual Ontario Environment and Cleantech Business and Policy Forum
will feature speakers and panels on how sustainable infrastructure is being upgraded
with technology including AI, blockchain and the IoT.


For further information regarding ONEIA, click here.
Featured images provided courtesy of ONEIA.