Environment Journal is pleased to announce that it has been recognized by the Canadian Online Publishing Awards (COPAs) as a finalist in the category of "Best Industry Feature" in the B2B division.
The article examines the ongoing challenges of women employed in the environment industry, and provides insightful expert opinions into how to overcome the obstacles to employment and leadership in the industry.
"The scarcity of women in the environment sector and working in science, technology, engineering, and math (STEM) positions is an ongoing concern," writes Connie Vitello, editor of Environment Journal. "And the challenges brought on by the unprecedented COVID-19 pandemic created even more roadblocks for many of us."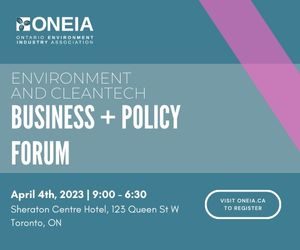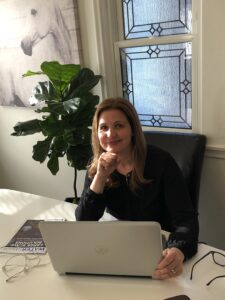 Connie Vitello, editor of Environment Journal.
The article is a call to action for more equitable and inclusive employment policies and solutions for the environment industry, referencing an informative and inspiring panel presented by the Ontario Environment Industry Association (ONEIA).
To read the complete article, visit:
https://environmentjournal.ca/womens-work-how-to-empower-more-women-to-enter-and-stay-in-the-environment-sector/
The COPAs has become the tip of the spear for the digital publishing industry in Canada by showcasing and helping Canadian content creators move the needle forward for their brands on the global stage. The COPAs was started in 2009 as an industry showcase of the Best Digital Content creators in the magazine and newspaper industries. In 13 years it has become the largest digital publishing awards program in Canada with four divisions — Academic, B2B, B2C, and News/Sports — with a mandate to reflect Canada's multicultural diversity whenever possible.
The entries are reviewed by leading experts in the digital publishing field in Canada; approximately 90 judges representing a variety of content, creative, digital, web, tech marketing, media, and publishing experts.
"This has been the most competitive COPAs in quite a few years as we had a bumper crop of entries this year," said Martin Seto, producer of the COPAs. New elements of the awards in 2021 are the "Best Webinar" and "Best Virtual Event" categories.
Environment Journal's affiliate publication, Water Canada, was recognized in the "Best Virtual Event" category for the Canadian Water Summit. To view a video from the previous summit, click here.
The COPA event will be a two-day hybrid event with virtual and live event options to be held in Toronto in February 2022. Stay tuned.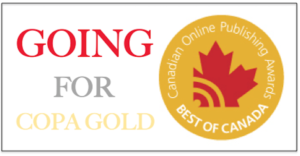 To view the complete list of COPA 2021 finalists, visit: https://canadianonlinepublishingawards.com/2021/winners