Today the Government of Canada released a detailed, sector-by-sector roadmap for curbing emissions in the country by 40 per cent below 2005 levels by the end of the decade — now a legal requirement under the new Canadian Net-Zero Emissions Accountability Act.
The 2030 Emissions Reduction Plan: Canada's Next Steps to Clean Air and a Strong Economy is projecting that electricity emissions will be almost zero by the end of the decade but it will take longer to see real progress from the transportation sector.
It announces more than $9.1 billion in new investments, which includes more than a billion dollars in efforts to move towards electric vehicles, as well as millions in support for farmers and communities to adopt cleaner practices in the journey to zero emissions.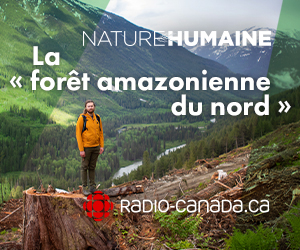 "Taking real climate action that is not only ambitious, but also achievable, is key to building a strong economy in the 21st century. With the additional measures announced today, we are continuing to deliver on the priorities Canadians asked us to address: clean air, good jobs, a strong economy, and a better future for everyone," said Prime Minister Justin Trudeau.
The 2030 Emissions Reductions Plan includes the following new investments:
Making it easier for Canadians to switch to electric vehicles: More than $2.9 billion in charging infrastructure, providing financial support to make buying zero-emission vehicles (ZEVs) more affordable, supporting clean medium- and heavy-duty transportation projects, and developing a regulated sales mandate so that 100 per cent of new passenger vehicles sold in Canada will be zero emission by 2035, with interim targets of at least 20 per cent by 2026, and at least 60 per cent by 2030.
Greening Canada's homes and buildings. Approximately $1 billion to develop a national net-zero by 2050 buildings plan, the Canada Green Buildings Strategy, work with provinces, territories, and other partners to support the adoption of the highest tier building codes, pilot community-scale retrofits, and facilitate deep energy retrofits for large buildings.
Helping industries to adopt clean technology and transition to net-zero emissions. Historic investments to enable industries to be clean and competitive and creating greater incentives for clean technologies and fuels, such as carbon capture, utilization, and storage.
Making Canada's grid even cleaner. The development of a regulated Clean Electricity Standard, make additional investments of about $850 million in clean energy projects like wind and solar power, and work with provinces and territories, stakeholders, and Indigenous partners to move Canada's electricity grid to net-zero emissions by 2035 while continuing to ensure that Canadians and businesses have access to reliable, affordable power.
Reducing oil and gas emissions. Continue working closely with provinces and territories, stakeholders, and Indigenous partners to develop an approach to cap oil and gas sector emissions to achieve net-zero emissions by 2050, reduce oil and gas methane emissions by at least 75 per cent by 2030, and create good jobs. The plan includes a projected contribution for the oil and gas sector of a 31 per cent reduction from 2005 levels, which is equivalent to 42 per cent from 2019 levels and will guide the government's work to develop the cap on emissions from the oil and gas sector.
Supporting farmers in building a clean, prosperous future. Supporting farmers with about $1 billion for new and expanded programs to help them develop and adopt sustainable practices, energy-efficient technologies, and solutions like capturing carbon from the air.
Empowering communities to take climate action. We are investing $2.2 billion in expanding the Low Carbon Economy Fund to support projects from governments, schools, non-profits, Indigenous Peoples, and more to cut pollution and create jobs in communities across the country.
Embracing the power of nature to fight climate change. We will make an additional investment of $780 million to help Canada's oceans, wetlands, peatlands, grasslands, and agricultural lands capture and store carbon, and explore the potential for negative emission technologies in the forest sector.
The 2030 Emissions Reduction Plan: Canada's Next Steps to Clean Air and a Strong Economy reflects submissions from over 30,000 Canadians, provinces and territories, Indigenous partners, industry, civil society, and the independent Net-Zero Advisory Body. The plan represents a whole-of-society approach with practical ways to achieve emission reductions across all parts of the economy.
"This is the next major step in our government's plan to reduce pollution and create good, sustainable jobs in Canada. With our natural resources, highly skilled workforce, and strong financial system, Canada stands to benefit substantially by increasing our climate ambition," said Steven Guilbeault, Minister of Environment and Climate Change.
"Thanks to the actions of millions of Canadians, we have flattened the curve of our pollution trajectory, and this roadmap charts the course to lowering emissions to meet our climate target of 40 to 45 per cent below 2005 levels. By acting collectively now, we are positioning Canada to be a leader in the clean economy."
The government will publish an update on progress toward meeting the emissions reductions targets in late 2023.
The president and CEO of the Canadian Steel Producers Association, Catherine Cobden, supports the tabling of the Federal 2030 Emissions Reduction Plan in the House of Commons.
"The Canadian Steel industry welcomes the tabling of the 2030 Emissions Reduction Plan today by Environment Minister Steven Guilbeault in the House of Commons. This plan helps to create more business certainty over the remainder of the decade while providing more details on the measures Canada will deploy to bring the country closer to a net-zero future," said Cobden.
"The 2030 Emission Reduction Plan identifies the important role of clean electricity grids, carbon capture and storage, the future role of hydrogen amongst others. These necessary transformational changes won't just happen on their own.  And while today's announcement identifies some critical steps forward, the CSPA is calling on governments to further unlock these new pathways by working with industries and others to directly address key barriers to these solutions such as access, availability, and pricing."
However, some environmental organizations criticized the plan. The Climate Action Network – Réseau action climat Canada (CAN-Rac) says the lack of clarity around Canada's just transition strategy is cause for concern, and that the federal government must ensure that reducing emissions does not reproduce inequities.
"Tackling climate change must be a team effort, but the plan released today shows that some players are still sitting on the bench. At a time of compounding crises, we need an all-hands-on-deck-approach to climate action, but according to this plan, some sectors — most notably oil and gas — will not contribute their fair share, letting the burden fall on workers, consumers, and other industries," states Caroline Brouillette, national policy manager at CAN-Rac.
"The 2030 Emissions Reduction Plan offers greater detail and transparency than any Canadian climate plan to date, but fails to seize the urgency of the moment. The measures in this plan only add up to 40% of emissions cuts, the bottom end of the range the government has committed to. Moving forward, the government — all of its Ministries — must contribute to increasing ambition at every opportunity and avoid losing precious time, as the window to avoid the most devastating climate impacts is closing quickly."
Environment Journal is posting an in-depth feature article about this new plan on April 4th. Stay tuned.
Featured image: Prime Minister Justin Trudeau announces the new federal plan to reduce emissions, with Minister of Natural Resources Jonathan Wilkinson (to his left) and Minister of Environment and Climate Change Steven Guilbeault (to his right). Image credit: Twitter @s_guilbeault.