More than 80 civil society organizations and scientists from across the United States and Canada today called on President Joe Biden and Prime Minister Justin Trudeau to address a forest-sized hole in their countries' climate plans at their upcoming summit.
In a joint letter to the leaders, the signatories assert that the failure to separately and transparently report greenhouse gas emissions from industrial logging jeopardizes the achievement of the two countries' 2030 climate goals.
"Transparent and accurate reporting of emissions from all sectors is key to effective climate action," said Michael Polanyi, policy and campaign manager at Nature Canada. "Canada and the US won't meet their 2030 emission reduction targets unless they clearly recognize and address the climate impacts associated with industrial logging."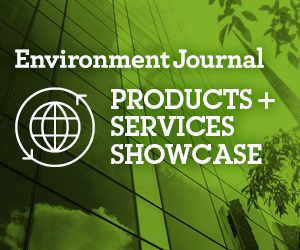 A recent study by Nature Canada and the Natural Resources Defense Council (NRDC) based on government data found that emissions from logging and wood use in Canada were at least 75 Megatonnes in 2020, roughly equal to emissions from oil sands operations.
Canada and the United States subsume logging emissions under the broader category of land use, land-use change, and forestry (LULUCF), making it exceedingly difficult to discern what carbon fluxes are attributable to the logging industry. While this practice complies with international guidelines, there is nothing preventing Canada and the US from clearly and separately reporting logging emissions in their emissions reduction plans, as they do for other sectors. In the latest IPCC report, scientists stress the need for comprehensive mitigation measures to avoid catastrophic climate change.
"The lack of clear reporting of logging emissions drives climate-blind decision making, hobbling Canada's ability to deliver on international commitments," said Jennifer Skene, Natural Climate Solutions Policy Manager at NRDC. "It also leaves no incentive structure to drive climate-friendlier logging practices, placing the industry increasingly out of step with global marketplace expectations."
The countries have an opportunity to address this transparency gap at their upcoming summit and when they release their 2023 National GHG Inventories next month.
"There is significant progress our two countries can make together to advance forest protections domestically and globally," said the letter. "Clear and transparent disclosure of industrial logging's climate impact will ensure the United States and Canada can lead with policy that is robust and data-driven, while modeling best practices for forested countries around the world.
Featured image credit: Nature Canada