For more than a decade, Pomerleau, one of Canada's largest construction companies, has carried out around 30 construction projects located in Indigenous communities or in collaboration with them. This year, the company solidified its progress by publishing its first Integrated Report, combining its Activity, and Environment, Social and Governance (ESG) reports. This piece highlights some of the initiatives Pomerleau has implemented to strengthen Indigenous relations in construction.
Making Indigenous Peoples Business Partners
Pomerleau's plan with respect to Indigenous relations revolves around one key goal: to adopt an engagement policy and a concrete roadmap to maximize Indigenous participation in the projects the company builds. In doing so, the company is striving to be more intentional, respectful and sensitive in its business relationships with Indigenous peoples.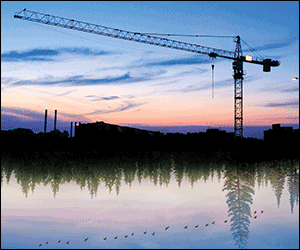 To support the economic prosperity of Indigenous peoples and build relationships with Indigenous businesses, Pomerleau is aligning with the United Nation's Sustainable Development Goals, specifically goals 10 and 17. Goal 10 seeks to reduce inequalities within and across countries. Pomerleau is following goal 17 by creating partnerships that promote a sustainable future.
Fostering Relationships
In 2022, the builder hired an Indigenous Relations Advisor and in 2023 the company added a Director of Indigenous Relations to the team. The Indigenous Relations team is currently creating a strategy that fosters the full participation of Indigenous peoples in the company's operations. Last year also saw the training of project teams and employees who are working actively on projects for or with communities. The training was provided in collaboration with several Indigenous organizations. In total, 850 hours of training were provided to more than 300 employees to help promote healthier relationships among Indigenous and non-Indigenous people. The company plans to administer these trainings to all its teams to raise awareness of the cultural realities of Indigenous peoples.
Soon, Pomerleau will also be collaborating with the HEC-Montreal's First Nations Executive Education program to offer more training that will educate employees on the historical evolution of First Nations status in Quebec, Indigenous perspectives on value creation, First Nations governance structures and corporate structures of First Nations entities. The learnings will support the creation of Indigenous partnerships.
Pomerleau is currently working on 11 active projects that integrate Indigenous businesses and talents and will promote community capacity building. The builder is currently bidding on 27 projects that will foster Indigenous participation. The company's number of bids has tripled in the last year, leading to the significant increase in collaboration with Indigenous communities.
Last year, members of Pomerleau's management team met with First Nations representatives to strengthen ties between the company and communities. Eight events created opportunities for Pomerleau and First Nations to connect. Pomerleau also organized and participated in 22 sessions offered to Indigenous organizations and communities to provide information and promote the procurement of Indigenous goods and services in the company's operations. In 2022, Pomerleau allocated $1.8 million to the procurement of goods and services from Indigenous businesses. This was a considerable increase compared to the $665,000 allocated in 2021.
The company  became a member of the Canadian Council for Aboriginal Business in 2022. Pomerleau is now starting the process of obtaining its Progressive Aboriginal Relations (PAR) certification. The certification ensures that the certified businesses are committed to prosperity in Indigenous communities.
North American Indigenous Games
To support Indigenous prosperity, Pomerleau sponsored the 2023 North American Indigenous Games (NAIG) in Halifax, Nova Scotia.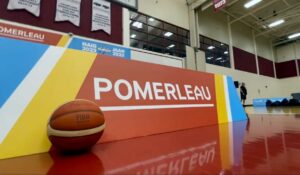 The company presented the 19U basketball competition at Saint Mary's University's Homburg Centre. Pomerleau specifically chose this venue because some of its Atlantic employees were instrumental in its construction in 2015. Over 30 employees also volunteered at the event and completed cultural awareness training prior to the games.
Pomerleau is committed to supporting Indigenous reconciliation and economic development. To read more about the company's commitment, click here.
Note: This is a sponsored story.
Features image credit: Unsplash/Guillaune Jaillet