Americana — one of the largest environmental events in North America — is a prime meeting place for environmental professionals to discuss technical, scientific and business topics regarding key issues in the environmental sector. Americana is a biennial event organized since 1995 by Réseau Environnement, the largest network of environmental experts in the province of Quebec.
Environment Journal is excited to be joining the approximately 7,000 attendees participating in the three-day conference on March 20 to 22, 2023, at the Palais des congrès de Montréal.
Americana provides the following event offerings: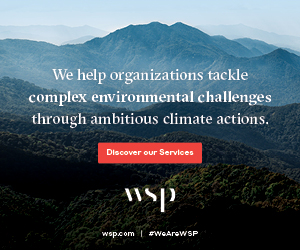 Conference including ore than 100 sessions, workshops, and other environmental-related presentations and activities covering primarily issues such as the green economy and innovations. The program focuses on key environmental sectors, such as water, waste management, soil and groundwater, air, climate change and energy, and biodiversity.
Exhibit Hall featuring more than 150 exhibitors will are showcasing innovation, new technologies and environmental management. These exhibitors represent environmental services companies, manufacturers and distributors of equipment and instrumentation, consulting engineering firms, consulting firms, research institutes, laboratories, training centres, non-profit organizations, associations, etc.
Networking with the key players of the environmental sector from over 20 different countries and opportunities to participate in discussions on a variety of topics with the participants, the exhibitors and the speakers.
For further information and the complete program, click here.
Stay tuned for event coverage!
Featured image credit: Americana.