With gas prices soaring, more Canadians are looking to bypass the pump by switching to an electric vehicle. But finding one to buy is a challenge.
Earlier this year, the federal government committed to introducing a zero-emission vehicle mandate—a measure requiring carmakers to sell an increasing proportion of EVs in the country—as a way to address the issue. Timing and details of the policy have yet to be revealed.
A new white paper from Clean Energy Canada and industry group Electric Mobility Canada released today lays out recommendations for how Canada can design a truly effective zero-emission vehicle mandate—and fix Canada's EV supply problem once and for all.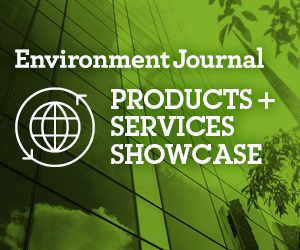 Currently, high EV demand is being held back by supply issues, with many prospective drivers on wait lists ranging from months to years. Automakers are sending their limited EV inventory to jurisdictions that already have supply regulation, like B.C., Quebec and California, leaving less for the rest of the country.
As the recommendations point out, a well-designed mandate is imperative to even out supply and ensure automakers prioritize all of Canada when deciding where to send their electric cars.
The policy is also critical to realizing Canada's climate ambitions. Transportation is the second-largest source of emissions in the country, and Canada's recent Emissions Reduction Plan is dependent on a zero-emission vehicle mandate in order to achieve Canada's 2030 climate target.
"A national ZEV mandate is the most cost-effective way to cut carbon pollution and ensure Canada meets its ZEV sales targets. Increasing access to EVs also protects Canadians from rising fossil fuel prices while supporting our burgeoning EV manufacturing and battery industry," said Joanna Kyriazis, clean transportation manager at Clean Energy Canada.
"As the federal government and provinces like Ontario are investing billions to develop a Canadian EV industry, we have to make sure that all Canadians have access to Canadian built EVs. In 2011, both the federal and the Ontario governments invested more than $70 million to help Toyota build the RAV4 EV, but due to lack of mandate, 100 per cent of these vehicles were sent to the U.S., preventing Canadians who helped pay for their assembly from accessing them. In addition, a ZEV mandate will provide market predictability to the industry and help attract more companies in Canada," said Daniel Breton, CEO and president of Electric Mobility Canada.
Key recommendations:
EV sales requirements must start in 2024 to ensure automakers take action immediately and increase annually en route to Canada's 100 per cent EV sales by 2035 target, in line with B.C., Quebec, and California.
Automakers should earn credits for EVs sold, which can be used towards their EV targets in the same year, traded with other carmakers or banked for future years.
Vehicles eligible for credit: battery-electric and hydrogen fuel cell vehicles would be eligible for full credit; certain plug-in hybrids would receive partial credit as transition vehicles for Canadians not yet ready or able to go fully electric, but the policy would phase the sale of these vehicles out over time, as they are not technically "zero-emission"; and, used EVs and conventional hybrid vehicles would not be eligible for credit.
Bonus partial credits should be rewarded to automakers who increase EV sales in Northern and remote communities.
Strong financial penalties should apply if automakers do not comply.
The mandate should be designed in a way that increases zero-emission vehicle supply in every region across the country and ensures ZEV inventory is more fairly distributed across provinces
Background data
In 2020, transportation accounted for 24 per cent of Canada's greenhouse gas emissions—the second largest source after oil and gas, at 26%. Passenger vehicle emissions account for nearly half of transportation emissions.
A majority (55 per cent) of dealerships don't have a single zero-emission vehicle in stock. Outside of B.C., Quebec, and Ontario, this percentage rises to 82 per cent of dealerships.
Wait times are also high, with 64 per cent of Canadian dealerships surveyed reporting wait times of three to six months (or more) as of December 2021. Wait times have increased substantially in 2022 as they are now ranging from six months to three years in the majority of cases.
For further information, read the complete white paper:
How Canada can design a truly effective zero-emission vehicle mandate
Featured image credit: Shutterstock.