New regulations on the handling of excess soil may have a big impact on the construction and environment industries in British Columbia. With these changes on the horizon, companies in B.C. that successfully navigate the legislation focused on testing soil for contaminants and tracking how that soil is ultimately used, will have a competitive advantage.
The B.C. government has released the Regulating Soil Relocation Final Policy Direction Paper, which outlines proposed changes to the Contaminated Sites Regulation under the province's Environmental Management Act. The amendments follow consultation around the province's intentions paper that was released in early 2021.
Bill 3 (the Environmental Management Amendment Act, 2020) was passed in March 2020 but is not yet in effect. Once it comes into force, it will enable a new process for relocating soil that, amongst other things, will extend regulatory requirements to uncontaminated soil.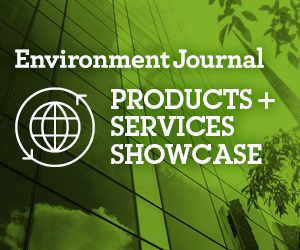 The regulation is being finalized and has not been passed by the province. The Government of B.C. announced last week that the new regulation is likely to come into effect on March 1st of next year. But discussion with provincial authorities has provided a reasonably clear picture of the issues that the new legislation is expected to address, and how it will address them.
This issue of what to do with excess soil is not unique to British Columbia as it occurs anywhere that construction happens on properties that may have been impacted by previous industrial or commercial use. For example, the province of Ontario developed Regulation 406/19 to put regulatory certainty around the issue of excess soil. This legislation has provided the province's developers and other stakeholders with a clear idea of the steps they must follow, and the costs and timelines involved. B.C.'s legislation is likely to provide similar guidance.
Replacing regulatory ambiguity with certainty
The new regulations for soil relocation in B.C. are expected to fill a regulatory gap, putting greater certainty around the obligations of developers who have excess soil to offer, and the owners of potential sites for use or disposal of that soil.
Currently, much of the soil pulled from construction sites, particularly if there may have been previous commercial or industrial use of the property, is being sent to landfill. What's significant is that much of the soil that ends up in landfills is suitable for reuse. The practice of landfill disposal is largely due to concerns that contaminants in the soil might place liabilities on the providers or receivers of that soil. Because of the cost of landfill disposal, this can unnecessarily increase construction costs. Another downside is that it takes up space in landfills and treats excess soil like a waste product versus treating it like what it is — a valuable resource.
Part of the government's purpose for the new regulation is diverting excess soil away from landfills and finding a mechanism that developers and stakeholders can rely on, to give that soil a more sustainable future. That future might include reuse on another construction site or for flood protection, or placement in non-landfill disposal. In each case, the proposed regulatory changes will allow soil from land where commercial or industrial uses occurred and, subject to analysis of substances associated with the commercial or industrial use to confirm environmental compliance, enable its reuse at a receiving site with the comparable land use.
By increasing the opportunities for soil relocation and reuse — rather than landfill disposal— there is potential to reduce the carbon footprint of construction projects, as there will be less need for diesel-powered trucks to haul loads of soil long distances to landfills when there is a soil reuse opportunity "next door".
Transparency supports better stakeholder relations
Another expected benefit from B.C.'s legislation is transparency. It is anticipated that the new regulations will be supported through a publicly available online registry for soil relocation in BC.
Currently, stakeholders such as community members may have concerns and questions about the potential to spread commercial and industrial contaminants through impacted soil. They may be worried about contaminants in soil used for purposes such as leveling a parking lot, or for flood control. Currently, there can be a huge amount of soil-related data on a large site — and paper records, even if scanned and stored electronically, are hard to search and decipher.
By contrast, computerized systems for tracking soil loads provide better management tools. And having that information made publicly available via online registry will reassure stakeholders of the quality of the soil that may have impacts on their lives. Transparency around record-keeping for relocated soil may result in better relations with the public, with less opposition and fewer project delays.
Meeting concerns of Indigenous Peoples
A top concern for Indigenous Peoples of B.C. is the preservation of archaeological artifacts found at a project site. The legislation is expected to address requirements around notifications of Indigenous Peoples and historic resource assessments.
As well, because many Indigenous Nations entities have a business interest in receiving soil for disposal on their lands, they need to know about any potential contaminants in the truckloads of soil being delivered to their communities. They also want to be sure that the receiving site does not contain any historic resources that would be covered by loads of imported soil. The new legislation is expected to provide steps to address both issues.
In B.C. in particular, there's a growing understanding that project proponents have a responsibility to consult with Indigenous Nations on all land matters. An effective, transparent, and publicly available online public registry will support that responsibility.
Options for future use of properties
Having public records on the use and disposal of relocated soil may support future development of properties. For example, consider a property that is being developed for commercial use. The owner may be willing to accept fill that meets commercial standards but would not meet standards for residential development. Accepting fill that meets only commercial standards might mean importing a liability that will prevent future residential use. So, to protect the future value of the property, the developer might opt to accept only fill that meets residential standards.
How to help stakeholders in this process
Professional firms can help property developers, construction companies and other interested parties to avoid problems and access opportunities coming from B.C.'s new regulatory environment around soil. This can include:
Helping developers interpret the legislation and providing advice on the best ways to meet the requirements and priorities of the provincial government.
Supporting the development of testing and tracking tools and using the available technologies for determining the best testing methodologies for complying with the new regulatory environment.
Delineating the soil on a site. For example, a building site might be covered with two or three metres of impacted fill, but the soil below is determined to be without significant impacts. A development plan might indicate that while the upper layer of soil on the site will need to be treated as impacted soil, the lower layers do not need to receive the same level of sampling and testing, and perhaps can be classified as clean fill.
In addition to soil chemistry, professional firms can also assess the structural properties of the soil. The soil structure is another key consideration when identifying reuse options, such as whether the soil can be used to support a building's foundations.
While regulations such as B.C.'s legislation on soil relocation can to some extent limit developers' choices, they also have the effect of providing more freedom. This includes sending soil off-site to be reused elsewhere, and accepting soil pulled from construction sites. The result is likely to be greater transparency, less concern about potential long-term liabilities, and more sustainable management of soils in BC.
It's important to have a solid understanding of how these new regulations could impact your business.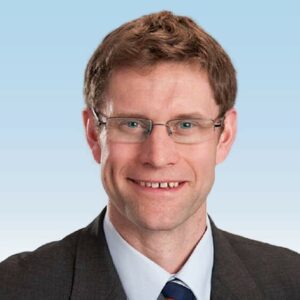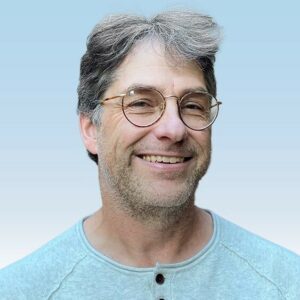 Written by Mark Adamson, Principal Environmental Geoscientist, Golder, a member of WSP Canada and Tom Frkovich, Technical Director, Soil and Water, Environment, WSP Canada.
Featured image credit: Government of B.C.